Q1 Lighting Insights … Pulse of Lighting Survey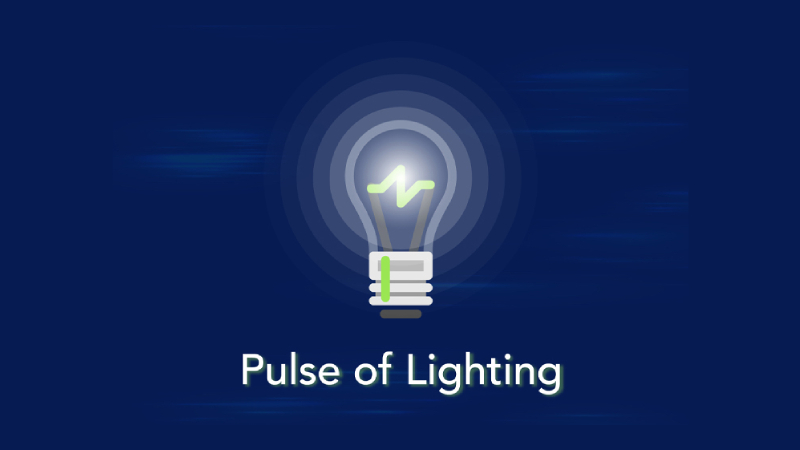 Doesn't time fly. This weekend we turned the clocks forward which means spring is right around the corner and Q1 is almost done! With the quarter almost up, and seemingly much of the conference season, it's time for our first Pulse of Lighting survey of 2023.
The lighting season has already seen a few lighting conferences – Lightapalooza and LEDucation.
While many may not be familiar with Lightapalooza, it was a lighting conference focused on the customer integration segment of the market. It was held in late February. Manufacturers such as Crestron, Lutron, Elemental LED, Control4, Colorbeam Lighting, American Lighting, Visual Comfort, and more exhibited and held training sessions. There were also a number of educational sessions conducted by lighting specialists.
And, last week LEDucation was held in NYC with reportedly 350+/- booths and over 6500 people registered for the conference.
Feedback from many was that LEDucation was an excellent event. Great networking, not overpowering on booths, focused new product introductions, good educational sessions. From a business perspective:
Some correlated to what we heard at the NAED South Central – good mood, companies busy with backlogs but switchgear is a concern and slowing down jobs.
Growth opportunities are in the following segments – office, healthcare, and infrastructure. Many expect a slowdown in warehouse construction and data centers.
Connected lighting, unfortunately, seems "unconnected" with not much progress being made.
Not much price deflation as OEMs talking about higher component costs and labor costs. Trying to maintain pricing discipline in the face of reduced freight (container) costs and overseas suppliers' efforts.
With this as a backdrop, we want to ask you, how your lighting business has been during Q1?
Please take our 1-2 minute survey. In appreciation of your input you'll receive a free copy of the results, enabling you to benchmark your performance and gain insights from others. Manufacturers, reps, lighting agents and distributors are encouraged to participate.
We need your input by Thursday, March 23rd.
And again, thank you to William Blair for sponsoring the Pulse of Lighting report again this year.
Curious about the 2023 projections? Check out the findings from our Q4 Pulse of Lighting report.