CDm2 Lightworks and Landscape Forms Announce Partnership
June 14, 2023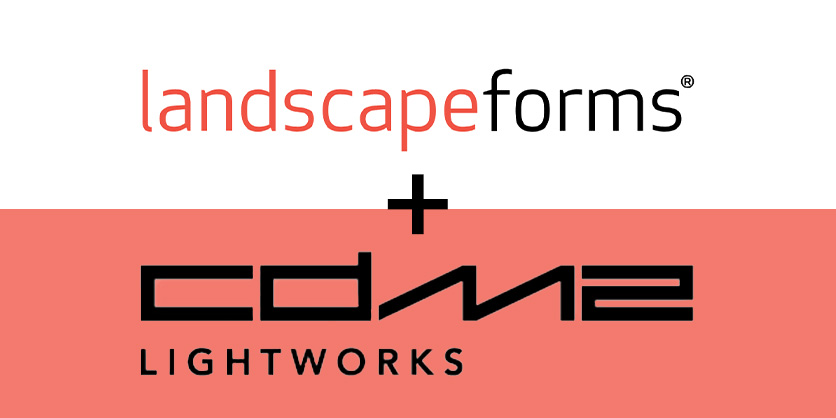 CDm2 Lightworks is proud to partner with Landscape Forms.
This collaboration aims to deliver innovative and captivating outdoor lighting solutions, combining Landscape Forms' expertise in outdoor environments with CDm2 Lightworks' project management expertise and customer experience. Together, they are set to redefine the possibilities of outdoor illumination, creating exceptional experiences in outdoor spaces.
"We are proud to offer our clients diverse and innovative lighting solutions for architectural outdoor and public realm projects," says Darren Luce, President. "Landscape Forms' modern product designs will enhance our outdoor architectural lighting offering for landscape and architectural specifiers."

Darren Luce, President of CDm2 Lightworks
"At Landscape Forms, we seek to bring our best-in-class design and placemaking tools to an international audience," says Landscape Forms Lighting President Jordan Agustin. "We're thrilled to partner with CDm2 LIGHTWORKS, a company equally committed to enhancing visual experiences in public outdoor spaces. Our shared philosophy of bridging the art, science, and business of lighting form a natural synergy between our two companies."

Jordan Agustin, President, Landscape Forms Lighting
More information available here
Related Article
Artist Neil Campbell has unveiled his new iteration of the Vancouver public art installation 'Pink Apocalypse.' Located at 1661 Davie Street, the artwork illuminates the building façade, adding vibrancy to the streetscape and the surrounding neighborhood.