Liteline Continues Canadian Investment with B.C. Distribution Center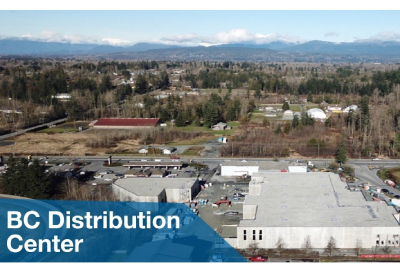 April 14, 2022
Adding continued investment in Canada to its core foundation of innovative Design, installation efficiency, and personal customer service, Liteline has just announced the opening of its 12,729 square foot Showroom and Lighting Distribution Center in Langley BC.
The new Liteline Facility is located at 26550 Gloucester Way, Unit A110 and will house the new Liteline Distribution Center along with a product showroom. Stocking their 2-day QuickShip items, this new facility will service B.C. to Saskatchewan, as well as the Pacific Northwest and California in the United States allowing product to be delivered faster.
Celebrate with Liteline – May 30th, 2022
Liteline is planning a Grand Opening celebration of the new Showroom and Distribution Center.
Date: Monday, May 30th, 2022
Time: 3:00 pm – 6:00 pm PST
Location: 26550 Gloucester Way, Unit A110 Langley BC
Liteline Corporation is Canada's leading independent lighting manufacturer and has been in operation since 1979. Headquartered in a 160,000sq-ft facility in Richmond Hill, Ontario, Liteline specializes in lighting for residential and commercial applications across North America. Liteline's flagship product series including – Slim LED, LUNA, Sigma, Forum, and OnCloud – to support the ever-changing demands of lighting specifiers, architects, interior designers and their distributor partner's project designs.