CSC LED Announces New Rewards Program: CSC LED Rewards
November 9, 2023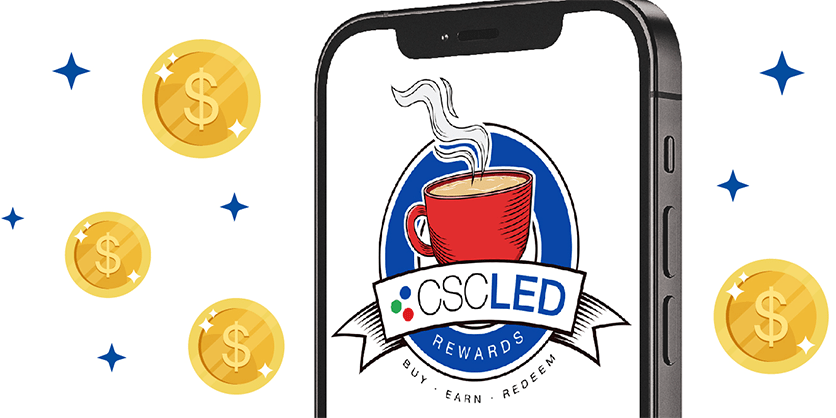 CSC LED has launched a new program that rewards contractors and electricians for choosing CSC LED products at their preferred electrical wholesaler.
With every purchase of CSC LED products, customers can earn points which can be redeemed for gift cards, apparel, and more!  
"To all our valued contractors and electricians, we are thrilled to introduce the CSC LED's Contractor Rewards Program! As a token of appreciation for choosing our products, we have created this program to offer an exciting opportunity to earn points that can be redeemed for gift cards and other great rewards. With this rewards program, you can now get even more value from the great products you use on a regular basis. Don't miss out on this amazing opportunity to earn rewards, sign up today to start earning points!"

Geoff MacMillan,
National Sales Manager CSC LED  
CSC LED is a leading manufacturer of high quality, affordably priced, commercial and industrial LED lighting and has warehouses in Cambridge, Ontario, Port Coquitlam, BC, and Calgary, Alberta. CSC LED sells to the electrical wholesale market and does not sell direct to contractors/end users. CSC LED is known in the industry for their outstanding customer service, technical knowledge and support, and fast turn around times with free nationwide delivery to most branch/site locations. 
More information available here
Related Article
AgencyRicard will be representing CSC LED in the Québec Region, and look forward to bringing their industry knowledge and expertise to allow their lighting business to grow in Québec.