Director's Discretionary Award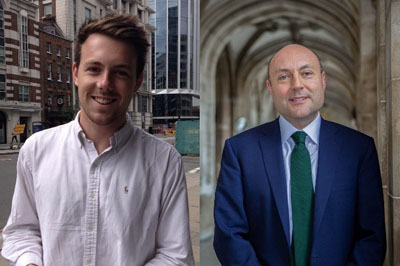 Oct 22, 2021
This award is given at the discretion of the Executive Director to an individual, group, or other entity who have done exceptional work to protect the night through advancing lighting policy, technology, or bringing awareness to the dark sky movement.
Andrew Griffith MP and Chris Cook/All-Party Parliamentary Group on Dark Skies
UK
The All-Party Parliamentary Group (APPG) on Dark Skies is the first dark-sky parliamentary group in British history, consisting of parliamentarians of all parties from both the House of Commons and House of Lords. It was formed in early 2020 to promote the adoption of dark sky-friendly lighting and planning policies in the UK and to help protect current and future IDA International Dark Sky Places across the country including the two newly designated International Dark Sky Reserves: Yorkshire Dales and North York Moors National Parks. In December of 2020, the group released a comprehensive plan for combating light pollution. The plan consists of ten policy recommendations to the UK government that aim to modernize the legal framework governing the use of outdoor lighting, establish new national lighting standards, and incentivize dark sky preservation across Great Britain and Northern Ireland. The next steps for the APPG include raising support for the policy proposals among Members of Parliament and holding hearings on the subject. Stakeholders consulted during the policy formulation phase will be enlisted to help as the proposal moves toward full consideration by Parliament and possible enactment.
Congratulations to all 2021 IDA award recipients!