DesignLights Consortium Releases Draft 2 of LUNA Technical Requirements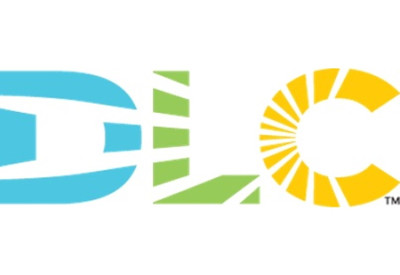 September 21, 2021
The DesignLights Consortium (DLC) has released for comment the second draft of technical requirements for outdoor LED luminaires that not only save energy and meet the DLC's Solid-State Lighting (SSL) Technical Requirements, but also include attributes that limit light pollution, sky glow and light trespass.
Drafted with the input of a multi-disciplinary Advisory Group convened last spring, the DLC's draft LUNA Technical Requirements are meant to mitigate adverse environmental impacts of lighting at night while providing appropriate visibility for people. The DLC is accepting comments on the draft policy through October 22, 2021 (comments@designlights.org) and anticipates releasing final LUNA technical requirements by December 16, 2021. Once LUNA is fully implemented in 2022, lighting manufacturers will be able to list and qualify their products to the specification. Project designers will then be able to easily search for LED outdoor lighting products in a subsection of LUNA Qualified Products on the DLC's SSL Qualified Products List (QPL), which will include luminaires that are both energy efficient and have characteristics enabling best environmental practices for nighttime illumination.
"Although nighttime outdoor lighting is often critical for safety and navigation, negative impacts linked to over brightening of the night sky abound, from disrupting human sleep patterns and disorienting wildlife to hindering astronomical research and wasting electricity," DLC Executive Director and CEO Tina Halfpenny said. "The LUNA Technical Requirements will help municipalities, building owners, energy services companies, lighting contractors and others make more informed product selections that achieve energy savings. carbon reduction, and light pollution mitigation goals."
According to the International Dark Sky Association (IDA), a third of all outdoor lighting in the US is wasted, costing facility owners some $3.3 billion annually and responsible for 21 million tons of carbon emissions annually.
Supplementing the DLC's SSL technical requirements, LUNA specifies performance criteria for energy efficient commercial and industrial lighting products that have light pollution mitigating features. With the LUNA requirements in place, utilities can better serve their customers' needs for energy efficiency and dark sky goals. Municipalities and other public entities will also be able to adopt LUNA requirements for use in their outdoor lighting projects.
In general, the draft technical requirements support the five principles for good outdoor lighting of the IDA and the Illuminating Engineering Society, which recommend that lighting:
Be installed only when and where there is a clear purpose;
Be targeted, directing the light beam downward so it doesn't spill beyond where it's needed;
Be no brighter than necessary;
Be controlled with timers, motion detectors, and other technology that allows lights to be dimmed when possible and turned off when not needed; and
Use warmer colors, limiting shorter (blue-violet) wavelengths shown to contribute most to light pollution.
The technical requirements document now out for public comment notes that "while the LUNA QPL can help with product selection…it does not include all types of outdoor lighting products", and the DLC notes that LUNA is not a model lighting ordinance or a design guide. Categories of luminaires not covered by LUNA, but which may meet performance requirements to mitigate light pollution with appropriate design and installation, include building façade, parking garage, tunnel, and canopy lighting, as well as retrofit lamps and kits.
The DLC will discuss specifics of the proposed technical requirements during a webinar on September 22, 2021 at 1:00 PM ET. Register here.