Dimonoff and Amotus Announce Strategic Merger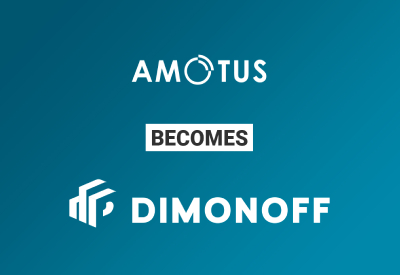 Feb 25, 2021
Dimonoff and Amotus are proud to announce the merger of their entities under the same banner with the objective of offering a new range of tailor-made IoT products and services. Acquired by Dimonoff in 2018, Amotus has built a custom electronic and software development offering for interconnected solutions. Composed of engineers and programmers, Amotus has completed more than 100 service projects in 15 countries with invoices ranging from $10,000 to $500,000.
"With the integration of the entire Amotus engineering team, we are strengthening our current team, which will bring not only speed and synergies to Dimonoff's development projects, but also a varied expertise that will differentiate us from our competition" said Bernard Têtu, CEO of Dimonoff. "We thus complete our offer with tailor-made IoT services and also benefit from a development methodology for our current and future projects".
Customized IoT Services
This strategic merger will enable Dimonoff to expand its customer base by offering, in addition to its solutions, customized IoT services in electronics and software development with expertise in wireless, cloud computing, embedded systems and Linux. Dimonoff's services division works on machine-to-machine connectivity, the creation of new connected products and the development of electronic and software subsystems.
"The combination of custom development services and expertise in IoT platform development creates the added value of Dimonoff's service division" declared Éric Dusablon, VP Operations of Dimonoff and founder of Amotus.