Signify Receives BGIS Global Innovation Award for 3D Printed Luminaires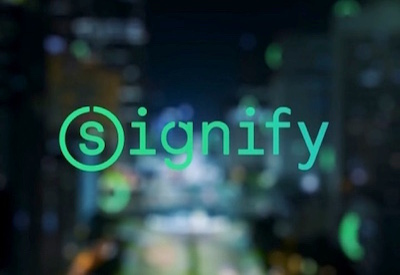 Feb 8, 2021
Signify Canada is honoured to be recognized by BGIS for its 3D Printed Luminaires with the 2021 Global Supplier Innovation Award at the An Inspired Future™ event, which took place virtually on February 2, 2021.
In 2019, Signify first unveiled its facilities to 3D print light shades and fittings (luminaires) in the Netherlands, soon followed by expansions in the US and globally to support their vision and contribution to a circular economy. This product innovation enables customers to tailor their luminaires to suit the spaces they create without compromising light quality. With the use of sustainable energy resources throughout the print process, Signify allows designers to not only create, but to update designs by recycling previously printed luminaires to produce new ones.
An Inspired Future™ is an annual event hosted by BGIS that engages industry professionals on sustainable and restorative business practices in corporate real estate. This event focuses on inspiring leaders to make changes that will ultimately affect our planet's future by significantly reducing their companies' environmental footprints. An Inspired Future™ offers business professionals the opportunity to learn, network and engage with many of Canada's industry leaders as well as listen to some of world's greatest thought leaders on sustainable business practices.