Cooper Lighting Solutions Partners with ZulaFly to Leverage Indoor Positioning Data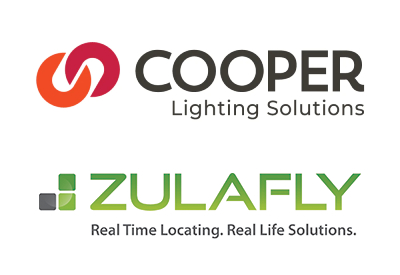 Dec 16, 2020
Cooper Lighting Solutions and ZulaFly are partnering to deliver solutions that leverage Trellix Locate, Cooper Lighting Solutions' Real-Time Location System (RTLS), in healthcare, commercial real estate and schools.
The integrated solution features contact tracing, asset management, employee workflow and occupancy limit monitoring by embedding smart sensors directly into the luminaires.
Trellix Locate processes the aggregated data collected from WaveLinx-enabled luminaires and delivers location data to third-party platforms such as ZulaFly.
In healthcare facilities amidst the recent global outbreak of COVID-19, ZulaFly has leveraged its ability to provide an Enterprise Locating Platform to assist in maintaining infection control enabling healthcare staff to quickly and effectively execute on CDC recommendations by understanding patient, staff and equipment interactions aimed at helping to contain the spread of COVID-19. This same solution has also been deployed by many other businesses as an important tool to bring employees back into the workspace.