Guidehouse Insights Report Shows Mergers and Acquisitions Are a Driving Force Behind the Emerging Lighting Ecosystem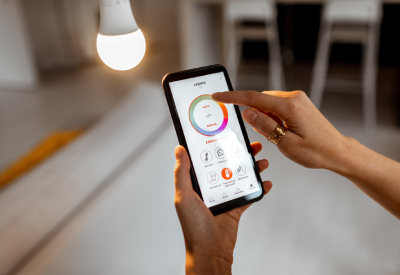 Nov 9, 2020
A new report from Guidehouse Insights explores the role of mergers and acquisitions (M&As) in the lighting and intelligent building markets to meet new client demands.
The shifting lighting market is creating a new lighting ecosystem, driven by the proliferation of LEDs, the growth of controls, and the subsequent influx of available data. The market no longer solely consists of lighting OEMs—competition has expanded to include players from adjacent markets, technology providers, and startups.
"Building occupants and customers are demanding a more connected, customized, and automated indoor space, pressuring building owners and managers to provide this intelligent building experience," says Krystal Maxwell, senior research analyst at Guidehouse Insights. "M&As can provide legacy lighting players the ability to expand and shift offerings to deliver these solutions to clients, address declining revenue, and build long-term client relationships."
As the lines between solutions in the smart buildings market blur, new opportunities and competition arise. To position for success, Guidehouse Insights recommends that key industry players adapt to the shifting landscape. To maintain relevance and succeed, vendors must create an M&A and partnerships strategy, and lighting manufacturers must move beyond hardware-only offerings. In addition, manufacturers must find long-term solutions for continued success.
The report, M&A Creates a New Lighting Ecosystem, explores the role of M&A in the lighting and intelligent building markets to meet new client demands around actionable insight into the built environment. The report focuses on the necessity of having a strong M&A and partnership strategy, the inclusion of software and service offerings, and role of a long-term client relationship.
Go HERE for more information