ams has Entered into Business Combination Agreement with OSRAM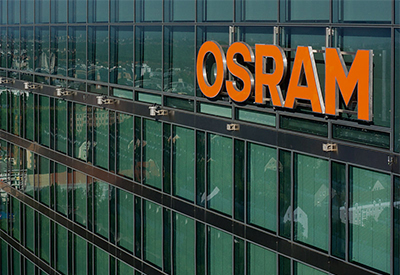 Nov 12, 2019
ams has once again entered into an agreement with Osram in support of its all-cash takeover for 100% of the share capital of the company at a price of EUR 41.00 per share. In particular, ams recognizes the shared views surrounding the strategic logic of the combination and the financial attractiveness of the offer. Furthermore, ams is pleased that members of the Management Board and Supervisory Board of OSRAM have stated to tender their shares into the Offer.
In addition, ams has entered into a Business Combination Agreement (BCA) with OSRAM. The BCA creates a collaborative framework to deliver the joint strategic vision and a successful combination of ams and OSRAM.
The BCA also provides enhanced stakeholder commitments and protective covenants for OSRAM employees aimed at safeguarding jobs and manufacturing sites in Germany. ams will, amongst other provisions:
Continue to operate OSRAM's existing German production sites for a minimum period of 3 years (Standortsicherung);
Locate approximately half of the leaders of corporate functions with a significant part of their respective teams in Munich, and safeguard adequate representation of members of the OSRAM management in the combined group;
Investigate to change the legal form of ams from an AG to a Societas Europaea under Austrian law;
Investigate to increase the Supervisory Board of ams from 9 to 12 members (increasing the number of employee representatives from 3 to 4);
Continue existing shop agreements (Betriebsvereinbarungen), collective bargaining agreements (Tarifverträge) and similar agreements in Germany;
Exclude forced dismissals (betriebsbedingte Beendigungskündigungen) without works council approval at the sites in Germany until 31 December 2022, which can be directly related to the transaction;
Ensure existing OSRAM pension plans will remain unchanged; and
Assess options to include the OSRAM brand in the name of the combined company.
These commitments continue to enable ams to realize the envisaged cost and revenue synergies from the combination with an expected annual pre-tax run-rate of at least EUR 300 million.
ams has lowered the minimum acceptance threshhold to 55% to improve the chances the offer will be successful. Osram is the largest share holder with 19.99%. The acceptance period for share holders closes December 5, 2019.
"We are pleased to announce that we have successfully concluded our constructive discussions and entered into a comprehensive BCA with OSRAM," said Alexander Everke, CEO of ams.