LRC Student wins Lighting Design Scholarship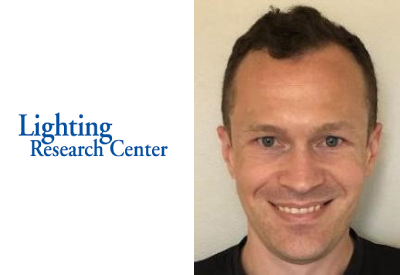 Dec 7, 2020
The Lighting Research Center congratulates graduate student Daniel Reinhard for winning first prize in the scholarship contest with the Designers Lighting Forum New England. DLF-NE is dedicated to promoting lighting education for students that demonstrate a passion for and understanding of lighting.
Daniel won a $2,000 scholarship with his exemplary performance of a PechaKucha-style presentation on the theme of "Light and Change." With 20 slides and less than 7 minutes, this Bailey Scholar shared inspiring themes such as community engagement with light art, lighting design, and preserving views of the expansive night sky. Daniel hopes to attend the International Landscape Lighting Institutein 2021.
The Rensselaer community is invited to attend a repeat performance of Daniel's presentation on Monday, November 23, 2020, from 12:00-12:15 pm, via WebEx. Event information can be found on the LRC Events Calendar.