Start Your 2020 IALD Awards Submission Today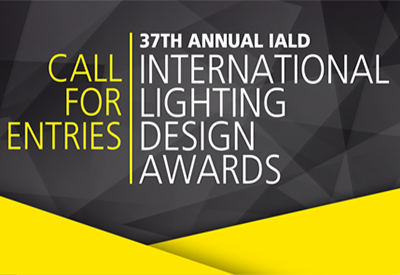 Sept 4, 2019
The IALD International Lighting Design Awards, the longest running international lighting design awards program, recognizes work that reaches new heights and represents excellence in aesthetic and technical achievement. Since 1983, the awards program has supported the mission and vision of IALD—raising the profile of the profession and demonstrating the visible success of lighting design.
There is no minimum or maximum number of awards granted. Awards of Excellence and Awards of Merit are based on points earned for both aesthetic and technical design achievement. Recognition in the form of a Special Citation may be given for a particularly innovative aspect of a project's lighting design.
The top honor of the IALD International Lighting Design Awards, IALD's Radiance Award, will be presented to the project that is judged among all submittals to be the finest example of lighting design excellence (based on the highest point score).
DEADLINES
Early Bird Deadline: 30 September 2019
Final Deadline: 4 November 2019
Both deadlines are at 11:59 P.M. (US Central) on the date listed.
ELIGIBILITY
This is an award for architectural lighting design. Entrants must be lighting designers – and awards will be granted only to the team or teams that performed the design of the architectural lighting for the project that was submitted.
The project must be a permanent architectural lighting design solution for which construction was completed on or after 01 June 2018. To be considered permanent, projects must be intended to be in place for at least two years when they are submitted. The IALD encourages the submission of all sizes of lighting design projects.
A project that has been previously submitted for an award with IALD may be resubmitted, as long as 1) it did not previously win an award and 2) it adheres to the date requirements.
ENTRY FEES
IALD Members Early Bird: $140 USD Regular Fee: $190 USD
Non-IALD Members Early Bird: $240 USD Regular Fee: $290 USD
LOGIN INFORMATION
Return Users: If you submitted for the 2017, 2018 or 2019 IALD Awards, you can use the same login as before.
New Users: Please use the widget at the left to create a username and password.
Note: This site uses a separate login from any member information you have at IALD.org.
Go HERE to begin your submission
Go HERE for more information on IALD Awards