Osram and FSG Partner for Smart Building IoT Solutions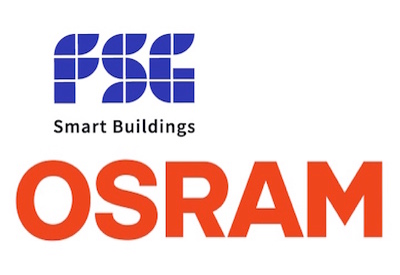 May 15, 2019
Osram is partnering with Facility Solutions Group (FSG), a leader in building technology system design, integration, installation, and managed services, to offer turnkey smart building IoT solutions to the commercial, industrial and retail industries.
Smart building IoT solutions leverage networked lighting systems as the technology infrastructure for smart lighting and applications beyond illumination that improve operational efficiencies, building sustainability profiles, occupant comfort, and the bottom line. As part of the collaborative partnership, FSG will offer the Encelium Light Management System and fixture-integrated sensors, controls and components by Osram to end customers including national accounts.
Smart lighting data
Smart lighting plays a central role in unlocking the power of the IoT and smart building applications. Because lighting is ubiquitous throughout all buildings and every luminaire is connected to a source of power, it is the perfect conduit for collecting data on what is happening in the building at any given time. Sensors embedded in luminaires make each light point a data node on the lighting system network, and this data is the foundation of the analytics that power smart building solutions and workspace improvements.
Partnership workings
Fixture-integrated sensors and control modules by Osram, including the new SensiLUM wireless integrated sensor, are available through ONiX specification-ready OEM partners and serve as ideal data nodes on a smart lighting network such as the Encelium Extend Light Management System (LMS). Lighting and environmental data is collected from these nodes and stored on Osram's new cloud platform, Lightelligence. This granular data about the space is then accessed by third-party analytics software developer partners offering SaaS for smart building applications.
Initially, turnkey solutions from FSG will combine the Encelium light management system with a lighting package that includes fixture-integrated components by Osram, as well as lighting system installation and managing services. Beyond this initial collaboration, the companies plan to extend their combined efforts to include other solutions that further enable smart building applications and workplace enhancements.
FSG serves as a knowledgeable and trusted partner to facility managers and business owners looking to take advantage of digitalization and the latest smart building IoT applications. With over 35 years in the industry and more than 2,000 employees on staff, FSG has the lighting, controls and building system expertise and experience to help organizations navigate building infrastructure options.
The strategic collaboration with FSG further demonstrates Osram's commitment to a growing ecosystem that is embracing the digitalization of commercial space that creates smarter buildings.