Q4 Pulse of Lighting Report & 2019 Outlook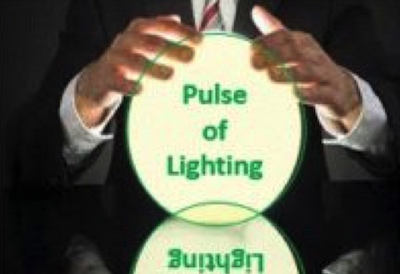 January 5, 2019
Just before the holidays, Channel Marketing Group launched its Q4 Pulse of Lighting survey to gain industry insights about market performance during Q4. Over 200 distributors, manufacturers and sales agents responded.
As most know, the market was "eventful" in Q4. The quarter started with talk of U.S. tariffs impacting the industry, which came to fruition in October and culminated in many but not all manufacturers instituting some type of price increase in late October. The impact of the tariffs appears to have increased average selling prices for many, pulled some business forward to early in the quarter, and perhaps motivated some distributors to purchase "pre-tariff" and increase their inventories.
However, as Channel Marketing Group learned from interviews, the market appears to have slowed throughout the remainder of the quarter. Whether it is uncertainty about the originally proposed end-of-year tariff increase (now pushed to March) or a market slowdown or that the business was pulled forward, no one seems to know.
Additionally, respondents shared feedback from conglomerate efforts to support their "contractor grade" brands. One area commented on is that a number of these companies have reduced lighting agent commissions on these lines. Since the factory needs to be "more competitive," they feel everyone needs to "share" (as they also have margin objectives). The challenge is that these lines require lighting agents to be more focused/engaged with electrical distributors and take them somewhat out of their normal sales cadre. Earning less provides less motivation. The commission reduction issue seems somewhat backwards, especially as supply reps report no change in commission from their lines and, in fact, some are benefiting from overage when their lines are "too" low on a quote (and the rep is protecting price integrity in the marketplace). More work to sell a lower dollar item at a lower commission rate because the company has a premium name? Perhaps this is why we've heard of agents having multiple line cards and / or expanding the number of lines that they represent?
Some insights from the survey conducted with William Blair
Sales increase ranged from 7.25-8.4%, depending upon the surveyed audience.
ASP (average sales price) increased 4.87%, however, also heard of declines in some areas based upon competitive challenges and product mix. Some "tier 2 and 3" lighting suppliers, who frequently are conglomerates strongest competitors for "white goods" business delayed, or didn't implement in Q4, price increases that were tariff induced.
Growth continued strong in small and medium projects, the target audience for conglomerate's new "contractor grade" offerings. If these companies can gain traction, these companies' sales could grow at a faster rate.
Inventories grew a little for many and backlogs flattened for an increased number of distributors.
2018 lighting growth overall exceeded industry growth projections of 5.8% by DISC.
2019 outlook is mid to high single digit increase.
Many commented on quality issues … overall marketplace improvement, and when there are issues, they cut across all types of manufacturers.
Continued controls confusion in the marketplace is hindering widespread adoption, although there does appear to be more interest in controls.
Some other lighting tidbits:
60-80% of some lighting agents' business is focused on new projects/larger opportunities. With the research showing distributors are seeing strength in small to mid-sized projects (new and renovation), perhaps this is an indicator of why conglomerates have had less than market growth within the industry?
Legrand acquired Kenall Manufacturing. It appears that Kenall had 2017 revenues of US$100 million. Given this, it appears that through its acquisitions of Finelite, Pinnacle Lighting, OCL (Original Cast Lighting) and now Kenall that Legrand's US lighting business is US$200-250M combined, with a focus on architectural / spec grade commercial lighting. It would be fair to speculate that this is also a strategy to expand Legrand's commercial lighting control business as well as benefit wiring devices and, perhaps longer-term, elements of Wiremold, Ortronics and OnQ.
Maxlite has hired a new President/COO. Spencer Bolgard, formerly of Phoenix Contact, Cooper Industries, Seagull Lighting and AD, has joined Maxlite. Rick Schuett, formerly of Cimcon Lighting, Echelon and others, including spending 14 years with Lutron, is now VP Business Development.
Request a copy of the Q4 Pulse of Lighting Report for US$19: www.paypal.com/cgi-bin/webscr?cmd=_s-xclick&hosted_button_id=7QK9TWPWW9DX6