Cyclone, Eureka and Luminis Earn Product Innovation Awards from Architectural SSL Magazine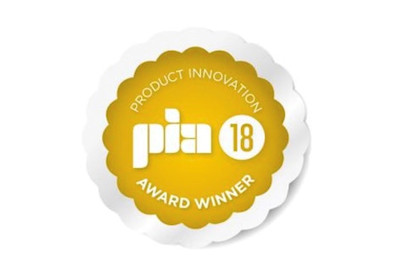 August 17, 2018
The three Montreal-based lighting manufacturers each received Architectural SSL PIA awards, which recognize innovative developments in the LED lighting market. All three firms are members of The Luminaires Group, a North American lighting manufacturers' platform. Through strategic acquisitions, The Luminaires Group provides a wide range of specification grade luminaires for commercial, institutional and urban environments.
The Architectural SSL PIA award-winning products were selected by a panel of 14 distinguished designers and lighting specialists judge and evaluate products and systems, based on attributes, qualities, functionality and/or performance beyond industry standards. The winning products from Cyclone Lighting, Eureka Lighting and Luminis are described below.
Cyclone Lighting
Winning product: Zen column and bollard family, a range of contemporary columns and bollards, consisting of a total of 9 models with various lengths and light outputs. Designed to offer maximum flexibility to the lighting designer, the columns and bollards combine durable aluminum poles with acrylic diffusers to achieve the desired height. The diffusers are embedded with light diffusing beads that improve light scattering and improve glare control.
The columns deliver between 4,700 to 14,500 lumens with efficacy up to 96lm/W depending upon the chosen configuration. Zen bollards deliver between 1,200 to 7,400 lumens. Both the columns and bollards are available in 3000K or 4000K colour temperatures, and a range of surface finish colours.
"We are focused on providing luminaires that exceed the highest quality standards in performance, durability and aesthetic design," says Jean-Francois Simard, General Manager for Cyclone. "With the Zen family, we feel we have developed a product that checks all the boxes and we're delighted the PIA panel have validated it with this award."
Find out more about Cyclone Lighting: www.cyclonelighting.com/.
Eureka Lighting
Winning products: Node, Prince and Sail.
The Node range offers the designer an opportunity to compose an original pattern of light using soft felt hexagonal shapes. Created with varying angles and available in different colours, the Nodes can be installed together on ceilings and walls to create a striking ambient light feature.
A powerful linear lighting fixture, the Prince adds a touch of luxury to any indoor environment. Its light source, 48 high performance LEDs, is softly diffused through machined glass for an even illumination without glare. The fixture is available in 3000K, 3500K, or 4000K with phase or 0-10V dimming options.
Sail features state-of-the-art OLED technology that is less than 1mm thickness. The ultra-thin OLED module is packaged in a contemporary folded metal structure and delivers a natural and glare-fee illumination. It is available in 3000K or 4000K colour temperatures with a black or white finish.
Find out more about Eureka: www.eurekalighting.com/.
Luminis
Winning products: Oculus and Scopo.
Oculus is a recessed downlight designed for outdoor, under canopy applications where resistance to weather, light output and directional aiming are important. The two products in the Oculus family are suitable for harsh outdoor weather conditions and are IP66 rated. They have a fully adjustable light module providing 360° rotation and 30° tilt angle for precise aiming of light. The judging panel identified the product as one that specifiers have been waiting for, specifically praising the optics and tilt adjustment.
The Scopo family is a powerful range of LED projectors with a pivoting arm for precise aiming and multiple mounting options for maximum versatility. Also IP66 rated, Scopo luminaires can be ground, surface or pole mounted. With multiple mounting options and luminaire sizes, designers can mix and match Scopo products to create complete lighting systems in any outdoor environment. Judges commented on the product's attractive profile and design simplicity.
"Both of these product families were developed with versatility at their core," says Luminis President Nicolas Cohen. "They offer adjustability and beam flexibility for outstanding directional light. We are delighted they have been recognized by these awards."
The latest recognition comes just days after another Luminis product, the Aramis AR170, was included in the prestigious IES Progress Report. Find out more about Luminis' exterior products: www.luminis.com/products/exterior-lighting/.