Studio Holds 2nd Edition Showcase of Canadian Design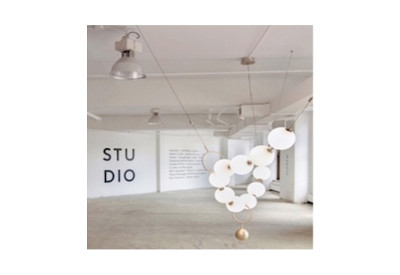 June 25, 2018
In the course of an evening, the second ever Studio Éditions event shone a light on the talent of Montreal-area lighting and furniture designers, demonstrating the keen interest and thirst of the community and general public for Canadian design.
Over 500 people came to discover new products from 19 designers, artistically curated through a scenography developed by Stéfanie Vermeersch, along with graphic design conceptualized by Hue, a division of Machine. Many designers were exhibiting in Montreal for their very first time.
"There is a multitude of interesting things happening on our design scene and I felt it wasn't adequately represented," says event organizer Laurence Gélinas. "We are excited and intend to use the Studio platform to grow a large network, not only via our annual event, but also through other new initiatives, to give a truly international window to the designers."
Studio Éditions took place at La Factry, 1111 Saint-Antoine W. The 19 exhibitors were
Alphabet
APPAREIL atelier
Atelier C.U.B.
Atelier St-Jean
Brut
Claste
Coop Etabli
Element de base
F&Y
Foraine by Atelier Barda
Kastella
Lambert & Fils
Rainville, S.Rufiange et N. Sangaré
Larose Guyon
Le Retour du Perroquet
Mitz Takahashi
Pluriel
Rue Intérieure
Simon Johns
La Factry is a school of creativity sciences that forges creative minds capable of finding innovative solutions to contemporary problems. They are primarily interested in careers that are in transition, changes within industries, and new technologies. In short, they embrace change.