Learning from the Lighting Model of Sales to End Users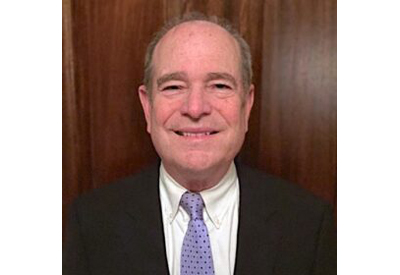 Jan 21, 2022
By Gene Biben
Courtesy of LightNow

Having spent many years in the electrical industry as a 4th generation rep agency, my grandfather told everyone that my first words as an infant were "thank you, but we choose not to get into lighting."
Things have certainly changed, and the agency I grew up in is now in lighting and doing well. As we see, many supply reps are pursuing this part of our industry very successfully. In fact, since lighting makes up 25-30% of the market, it made senses to broaden the agency's visibility into what our distributors sold.
As supply manufacturers demand more specification efforts, many of the contractors, engineering companies, specifiers, and distributors we have developed relationships also do lighting, so why not use those relationships? Yet supply reps in general have failed miserably in one aspect of lighting sales compared to the lighting reps with packages; INCOME.
Lighting manufacturers generally give far more authority to the lighting rep. Why? Lighting reps control their sales from inception rather than wait till they are called, or are dependent on, their distribution. This is not to suggest they do not work with distributors, merely a different relationship exists with their distributors and their manufacturers. However, the ability to package their manufacturers enables them to also control more specification efforts when the project is initiated.
The Difference Between Supply Reps & Lighting Agents
Simply put, according to those I have spoken, the vast majority of lighting efforts, and income, comes from project business. Project business can be for renovations and new construction. This is where the effort comes and the conflicts between manufacturer and distributor arise.
Distributors with lighting groups utilize their people and various manufacturers to present "solutions" to their customers' opportunities. Since most distributors interact primarily with contractors, many distributors seek to "value engineer" a project and try to win based upon price. They are willing to substitute brands where feasible. This is also where the lighting rep prefers controlling the sale so that the distributor will not be able to easily substitute their manufacturers.
Essentially, they want to protect "their spec", which may also be the specifiers spec. For lighting manufacturers that go to market through supply reps, a greater percent of revenue is generated from discretionary opportunities, inclusive of stock business. The "discretion" is typically generated by the contractor or the distributor sales organization. A much smaller percent of sales is driven from larger projects. Supply representatives and manufacturers generally support stocking distributors on the job business.
Controlling the Sale & Competing Manufacturers
Many lighting reps are allowed packages that include multiple product conflicts. I spoke to a regional manager from a larger lighting manufacturer and asked him why manufacturers "allowed" this. His response was "as long as his reps got him the numbers needed and the support, his reps having conflicts actually reduced his competition."
Speaking to various lighting reps, their thoughts were knowing the project and what was needed to enable them to recommend the right products for that specific job and although there were conflicts within their offerings, each conflicted product has advantages the others did not. The various products enabled them to be the "solution provider." End-users came to them knowing they had solutions and would enable them to best finish the project successfully. Price, delivery, specific product needs, controls, required lighting colour and output along with many other variables made them the experts.
Nowadays, we're seeing some reps starting to carry competing lines. Why? Manufacturers are:
• Expanding their product offering, organically or via acquisition, into "non-core" categories, which creates conflict.
• Some recognize that they are not strong in a product category and may carry the line to "complete" their offering but recognize that if their agent can get a better offering, the agency is stronger. They also recognize the business that they want, and the business that they don't want.
• Agencies are expanding into new territories and have different brands for different territories.
• Sometimes "competing" manufacturers may compete on the same product but specialize in different segments of the market or different applications / verticals.
• And some factories are willing for the rep not to sell certain parts of their offering.
The market is changing.
When working with a lighting rep on a large project at a sports arena, the arena needed various controls depending on the specific area and lighting to be controlled. He had four different control manufacturers he represented and in order to give the arena what they were asking, he used three of the manufacturers to best deliver their needs.
I worked with a lighting manufacturer who had both supply reps for counter and sales through stock who also had a lighting rep for his project business. We were offered another manufacturer that had very few conflicts, and when we went to the regional manager for approval to represent them, he said no due to those few conflicts. His lighting rep had various conflicts to his line and when I offered that to him, his response was "they are lighting reps, and the model is different."
Use of Distribution
Each of the lighting reps I have spoken use distribution for all of their sales closings. How they choose the distributor for to receive the project order was often determined by the contractor or if the end user had a distributor preference. The secondary consideration was often the distributor who best supports their agency.
This angers many distributors, but most recognize the existence of the activity. Although lighting reps, until a few years ago, seldom seemed concerned about the distributor's stock business and focused far more on the project, this has more recently changed given pressure from manufacturers to secure that stock. This change in direction occurred when conglomerates realized they were losing share to non-project-oriented companies who specialized in renovation / remodeling as well as small to medium-sized projects. Lighting manufacturers now include special programs, product and rebates to pursue stock and distributors now often have gone to the major package suppliers for the discretionary business they were giving more profitably to others.
I am told by lighting reps that at least 75% of their income is derived from project business and that the stock business, working with counters and inside sales is far less profitable given the amount of work necessary to support it. However, they admit to the added pressure from their manufacturers and are addressing those needs.
Another lighting rep I was travelling with told me I worked more for a $1,000 order than he did for a $100,000 one.
Financing the Lighting Business
End user calls are expensive, and the entertainment costs of these specific relationships are as well. Many lighting reps, like distributors, offer golf trips, vacation trips and other forms of entertainment to develop their relationships and support. Engineers or architects that charge hourly rates prefer lunch and learns for presenting new products that often run many hundreds of dollars.
Historically supply reps have had less salespeople than lighting agents as they were focused on fewer audiences – distributors- with so maybe contractors / end-users. This is now changing as rep agencies broaden their reach and add resources, as NEMRA's Rep of the Future report highlights. Reaching more sales influencers requires more sales resources, which somehow need to be financed. Contractors, architects, engineers, OEM's, industrials and other specifiers are infinite in number. This is far more important to understand now as more supply manufacturers expect their reps to be doing and developing relationships and call on these product influencers.
The various lighting reps I have spoken have told me they average 15-22% commissions on sales for project business. Sounds unbelievable, but when overage is added in, commissions soar. What do supply reps average? Generally, less than 1/3 of those averages from what we have seen. Many lighting reps admit to over 75 manufacturers they represent. Supply reps?
As NEMRA Chairman I spoke to a lighting VP of sales for a major lighting company. He stated he did not agree with "engineering credits or overages", however, he admitted that they knew their reps were actively pursuing them and recognized that, without them, his company would need to significantly raise their commissions to maintain their reps' support.
As a supply representative I was told too frequently that commissions would need to be decreased so the manufacturer could remain "competitive." The same manufacturers demanded more end-user work to leverage those relationships to quality distributors for their stock and project business. They want stock business because it is far more profitable than the project business, and many would walk away from the project business because of its profitability rather than support the overall margins of the specific distributor should they be requesting it.
Takeaways
The lighting and supply agent models, to date, have had some major differences:
• Lighting agents carry many more lines than a supply rep, and frequently many competing lines.
• Lighting agents employ more salespeople to call on many influencers; supply reps typically have fewer who are split between calling on distributors, end-users and product influencers.
• The lighting agents' total compensation packages typically significantly exceed those of supply reps.
With the pace of lighting agent and rep consolidation seemingly increasing and manufacturers expanding their product offerings, inevitably there will be line conflicts for agents. Moving forward, manufacturers will need to be more "tolerant" of a supply rep having line conflicts. The key, from a factory viewpoint, will be better planning, communication and more trusting relationships based upon levels of accountability and performance.
The case for more specification work will continue growing by all manufacturers, and it has only grown the past 2 years during the supply shortages as distributors are forced to find suppliers that can deliver products. The lack of support from formerly more loyal distributors, although understood, makes these efforts timelier. The question remains, however, how can we do this successfully. There are reps and direct sales forces able to accomplish these demands, however, we may well learn from the lighting model that there are significant costs involved for them to occur successfully.