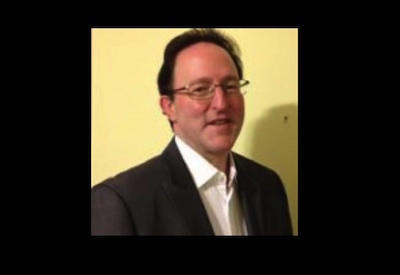 September 10, 2018
Lighting agents. Those two words conjure a range of emotions and business observations for many in the industry, and especially for electrical and lighting distributor. It's almost as if this element of the channel is revered and either tolerated or hated. For lighting manufacturers it has been jokingly said that the manufacturer serves at the pleasure of its agents.
Lighting represents over 20% of industry sales and our Q2 Pulse of Lighting Report findings show that almost 60% of sales come from seven lighting companies. And most of them go to market via lighting agents.
Their influence, perhaps dominance, within the lighting space has diminished due to LED but they still control the new construction and large project markets. The advent of LED has brought forward a number of other suppliers and has enabled many supply-oriented rep to diversify and add this product category to their linecard.
Ken Jones, former founder and president of lighting agency Pacific Lighting Systems, located in Seattle, WA, for 27 years, which he sold in 2013 and has been consulting with lighting agents since, recently reached out to me with a unique opportunity… to bring his perspective as a successful lighting agent to Channel Marketing Group client.
Ken retired recently but wants to stay involved in the business and bring his expertise and perspective to other lighting agents, to lighting manufacturers and to distributors to help each achieve their goals and accelerate growth. In fact, during his brief retirement, he has had former competitors, and friends, reach out to him for his insights.
Given the uniqueness of this channel segment, coupled with Ken's outreach, Ken is joining Channel Marketing Group's Executive-in-Residence program and will be working with Channel Marketing Group clients and sharing lighting observations on ElectricalTrends: www.electricaltrends.com
To better understand Ken's approach, he penned his first observation and titled it "The Successful Lighting Agency, The challenges and stakeholder challenges." It appears below.
What is a successful lighting agency? Do all stakeholders define "success" the same way? Whether it's the manufacturer, electrical distributor, electrical contractor or specifier, their perception is their reality. That reality is defined by how that agency serves its customer's needs. The company must balance their need for profit and growth, with consideration of all stakeholders needs.
The art of managing these relationships while juggling a multitude of competing "customers" and manufacturers requires the development of a brand identity, strong process implementation for consistent messaging, coupled with service and agency integrity. Your brand is the reflection of your customer and market philosophy.
It's important for agency leaders to acknowledge they simply, "Don't know what they don't know".
As the manufacturer's third-party sales organization, most agency principals evolved as quality salespeople, and are proud to be self-taught business people. The manufacturer rep model is clearly a focused sales organization that requires a principal with sales & marketing experience, and drive.
The most common gauntlet that hinders agency growth commonly occurs when there are missing ingredients to the management structure and business plan. Many of the missing components are in Operations, Finance, I.T, Human Resources and in many cases, quality sales management. I've found that the top salesperson out in the field generally does not translate into a strong sales manager. (I learned this early in my management career and sought to overcome it!)
Look closely at the gaps in your business and invest in yourself, your people and your business!
I want to highlight a few challenges for all of us, the lighting agent, the manufacturer and the electrical distributor.
Manufacturer consolidation
Challenge: with tremendous consolidation of lighting manufacturers over the last 20 years, manufacturers and representatives are challenged with managing their line card and product conflicts. When one looks at a line card it appears that a lighting agent has 50-100+ lines! In reality, many are just brands but there is much to manage when you think that every brand has its own sales manager. This currently impacts all lighting and lighting controls rep firms and the manufacturers they represent.
Solution: this is not an easy solution and the dynamics of each market will vary the approach. The short answer is, "manage your line card" and have clear expectations set with all key manufacturers. Managing your line card has several key components:
Do not be a line gobbler. Every manufacturer on your line card has a cost of retention.
Make sure the manufacturer's brand aligns with your brand.
Get buy-in from your sales staff to achieve the sales targets mutually agreed upon.
The agency must set realistic sales budgets mutually agreed upon by all manufacturers along with a quarterly sales review.
When products are a clear conflict, make sure to have open discussions with the manufacturers so that each understands the product position within the agency.
Don't take on lines to hold hostage from your competitors. This results in short term gains at best. This inevitably is a "rent a vendor" approach and you'll only have the line for a short time.
Annually review your trending sales per manufacturer to evaluate the need to resign conflicts and/or non-lucrative lines.
Review the representative contract and understand all costs of doing business with that manufacturer. If necessary, negotiate acceptable terms that support your business plan.
Technology changes
Challenge: with the advent of LED technology over the last five years, utility companies have tightened their energy codes and regulations. This has resulted in a significant increase in the number of lighting controls manufacturers, product innovation pressure on manufacturers, and a requirement for more extensive education and training programs for manufacturers, electrical distributors, electrical contractors and the specification community.
In today's market and with the advent of controls and LED technology changes, experienced specialized staffing is required to lead in the market. The role of the lighting rep will need to change in an age of PoE, connectivity, whole building lighting control systems, building automation, IoT, and data analytics requirements. Alternately, bringing on less experienced people requires extensive training; the cost is nearly the same. With this increased cost to all stakeholders comes the need for additional commissions and profit margins for all.
With the advent of LED technology and the infusion of a plethora of manufacturers coming from overseas, the traditional distribution channels for lighting fixtures continued to impact the agent and distributor to the greatest extent. Thus resulting in both electrical distribution, contractors and the elusive ESCOs buying products directly from the manufacturer
Solutions: this is a challenge for all of us. Many manufacturers including the conglomerates (i.e., Eaton, Philips, Hubbell, Acuity) started this process in the early 90s with the DIY home centres. As the market became more competitive and LED pricing varied dramatically, the customer started searching for more competitive solutions. With LED technology in its infancy many customers regretted their direct purchases because of lack of service and/or quality they experienced. Some of this still occurs today!
Make sure the commission ROI fits the budget with staffing and services. If not, the manufacturer may need to establish a more lucrative commission structure. Don't be afraid to pass on a line and think long term.
The agency must have a comprehensive training program for the entire agency. Lighting controls will continue to become a bigger piece of the market, and with that said everyone in the agency needs to be well rounded on lighting controls knowledge. Don't rely on specialists only.
Develop a strong and experienced controls sales team, both inside and outside. This, with strong lighting knowledge, will make you invaluable to your customers.
Who's the agent's customer?
Challenge: the successful agent will argue they have to have relationships throughout the food chain. Depending on the agency's size, market coverage and product offering, the plan may have to include, electrical distributors, electrical contractors, end users, national/regional accounts, lighting designers, electrical engineers and architects.
While respecting the lines of distribution from the manufacturer to electrical distribution and then to the contractor, it is imperative that the agency have a strong relationship with both the contractor as well as their distribution partners. Most distribution has challenges with the agents calling directly on "their" customers. This is a broader topic for another issue, but in short, trust, communication, valu- add and teamwork with your partner distributor and/or agent will add to your mutual success.
Solutions: With the advent of new lighting controls and LED technology, the need for training is imperative in all channels. The smart agency will partner with key supporting distributors and make their organization a sales extension of their supporting customers.
Make sure your valued customers understand your business philosophies and approach. They may not agree 100% but it is imperative that they understand and respect your position if you are to succeed with that customer.
Make sure your direct relationship benefits your agency, your key distribution customers and manufacturers.
The agency sales team must focus on establishing short- and long-term relationships with supporting electrical distributors.
Deliver "out of the box" support (programs) for both your ED and EC.
Surround yourself the resources required to effectively develop and expand your business. Independent consultants can train on process and business best practice including implementation.
You can contact Ken at kjones@channelmkt.com. Ken comes to CMG with 35 years as an executive sales and marketing veteran in the Lighting and Lighting Controls industry. Ken's skills and experience resulted from co-founding and establishing two (2) successful Manufacturer Representative lighting agencies in the Northwest.
His focus on sales process while developing the operational efficiencies is integral to his clients' success. Clients will realize increased sales while focusing on key Account and market segments. Ken emphasizes the need for effective organization structure, Key Performance Indicators coupled with a quality staff.
Channel Marketing Group's lighting focused support
Areas where Ken and Channel Marketing Group will be able to support lighting agents and manufacturers include:
Voice of customer insights targeting specifiers, distributors, contractors and factories… for lighting agents
Lighting agency 360o feedback for lighting manufacturers
Sizing and pursuing vertical lighting markets
Entering the horticultural market
Line review processes
Strategic planning for lighting agents
Recruiting, managing and motivating lighting agents
Workshops for agencies: working with distributors, pursuing/recapturing stock business, and more
What is your perception of lighting agents? Do your lighting agents "believe" in many of the precepts Ken mentions?
---
David Gordon is President of Channel Marketing Group. Channel Marketing Group develops market share and growth strategies for manufacturers and distributors and develops market research. CMG's specialty is the electrical industry. He also authors an electrical industry blog, www.electricaltrends.com. He can be reached at 919-488-8635 or dgordon@channelmkt.com.