Get Perfectly Accurate Colour and White Light from the Same Luminaire with IntelliHue from ColorKinetics
May 18, 2023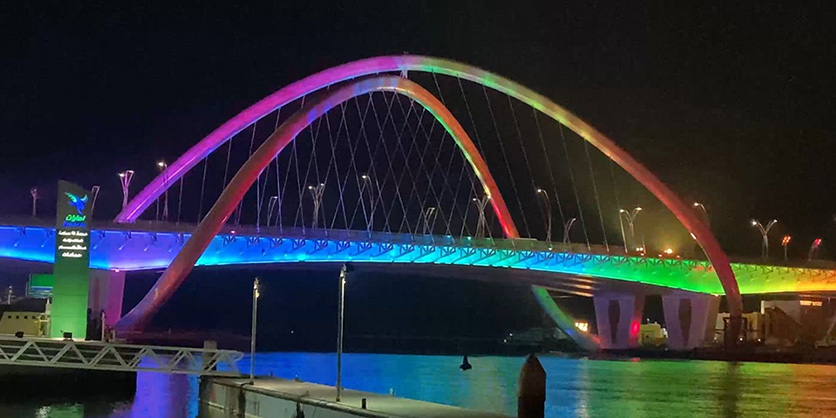 IntelliHue- ColorKinetics advanced and superior approach to colour mixing- enables the same luminaire to provide high-quality intelligent colour and white light. Multiple channels of LED light sources combine to produce a full spectrum of precisely controllable light, including millions of saturated colours, pastels, and uniform white light, all with unrivaled colour accuracy across the entire range of colour temperatures.
IntelliHue luminaires meet the pressing needs of today's lighting professionals who want to create exceptional high-impact lighting implemetations- while reducing complexity and boosting efficiency.
Available in a wide range of form factors for interior and exterior projects, IntelliHue luminaires bring high output, and high CRI to grazing, washing, spotlighting, and other applications. Chromasync technology (available on all IntelliHue lighting systems) takes IntelliHue LED luminaires even further, delivering excellent colour precision, accuracy, and colour consistency across luminaires. And IntelliHue luminaires are proven and reliable, already bringing impressive white and colour light to a wide range of implementations.
IntelliHue Delivers
High Output (flux). Brings new impact to a wide range of lighting designs, interior and exterior.
Exceptional Quality. Delivers high illuminance at chosen target, regardless of chosen wavelength, significantly expanding possible output wavelengths. Higher flux and CRI (80+) than RGBA and RGBW luminaires ensures high-quality white and color light.
Precision Control. IntelliHue (with Chromasync technology) provides a high level of color consistency (<2 SDCM) that renders color variations virtually imperceptible across multiple luminaires.
Flexibility. High-quality tunable white light and color-changing effects in the same luminaire, bringing new flexibility to locations requiring both.
Lower Complexity and Cost: Reduces control costs (since a single system can control all types of light) and the need for extra circuits, and lowers overall commissioning time and cost.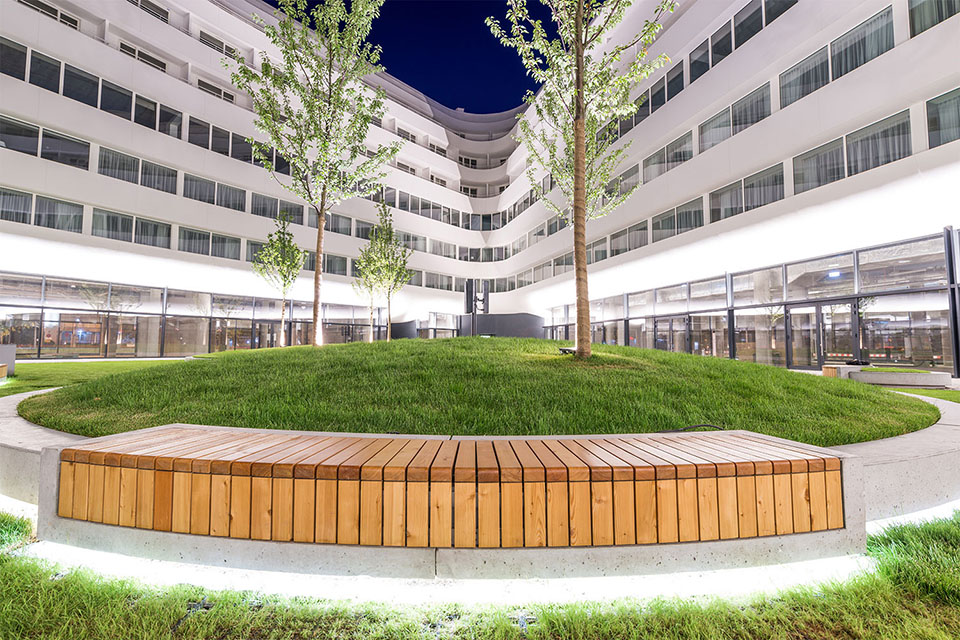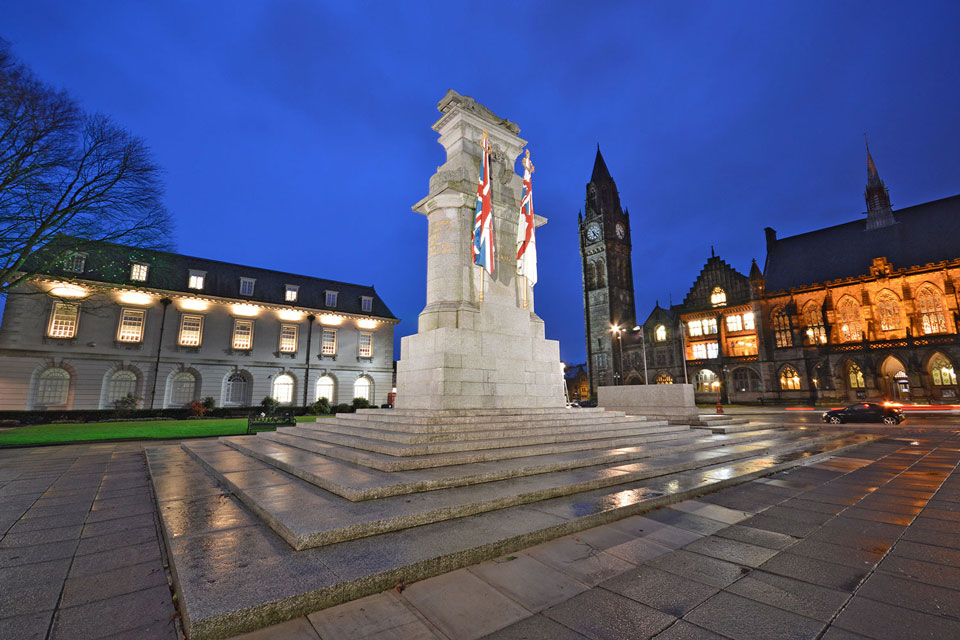 Accuracy and Control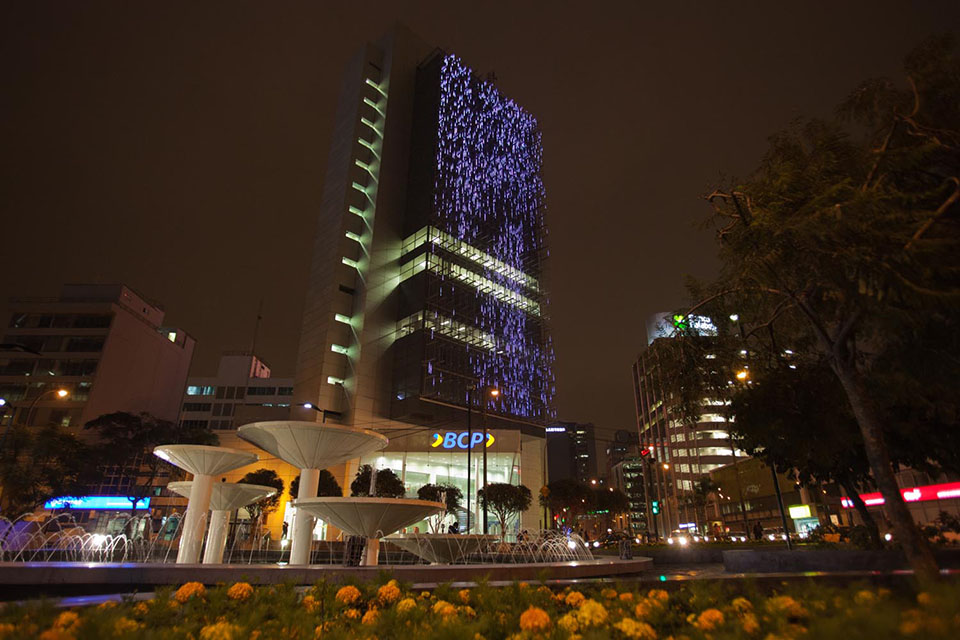 With IntelliHue, you get a high level of control and flexibility when selecting and adjusting color points, especially shades of white light.
With IntelliHue luminaires you can precisely target and adjust white points across and beyond the entire ANSI white range, from candle flame and reddish firelight shades in the 2000 K to 2500 K range, all the way to daylight and blue zenith sky shades in the 7000 K to 10000 K range.
You can also liberally and precisely tint white points by moving them above and below the black-body curve. This unparalleled freedom in producing white light allows you to match the hues of other lighting sources (e.g., fluorescent), create pastels, and produce the exact custom shade of white you want.
Choose the IntelliHue Luminaire that Meets Your Specific Needs
IntelliHue technology is available in Color Kinetics luminaires in diverse form factors, enabling lighting professionals to choose exactly what they need for their application, interior or exterior. Learn how IntelliHue also provides Lightolier Calculite with the ultimate flexibility in downlighting.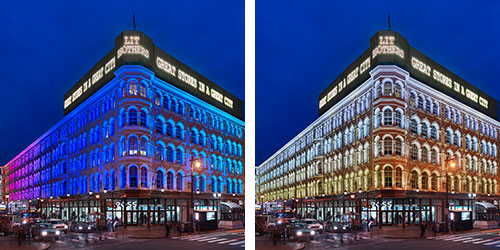 The IntelliHue family of advanced LED luminaires includes form factors for general illumination, grazing/washing, spotlighting, concealed interior lighting, and direct viewing. And it keeps growing to meet the evolving needs of lighting designers, interior designers, architects, engineers, and other lighting professionals.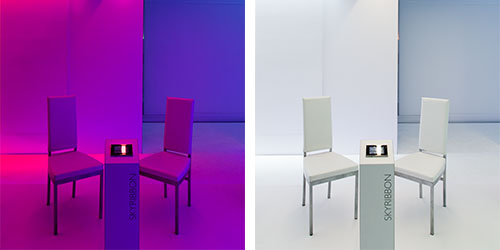 Graze/Wash LED Lighting Systems
LED wall grazing luminaires deliver high-intensity intelligent colored light in a range of beam angles, from narrow to wide, for a variety of effects and light distribution. The consistent, high-performance colored light emitted by our grazing luminaires highlights the textures of the illuminated surface.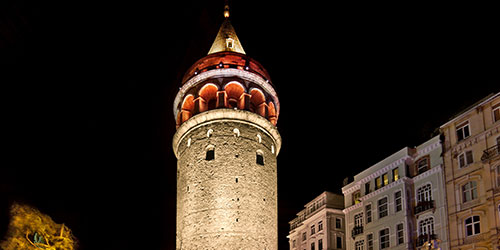 Spotlighting
Architectural installations, public monuments, landscape and hardscape environments, and stage performances often require the narrow focus of a spotlight. Our spotlighting luminaires are ideal for creating areas of drama using concentrated color-changing light.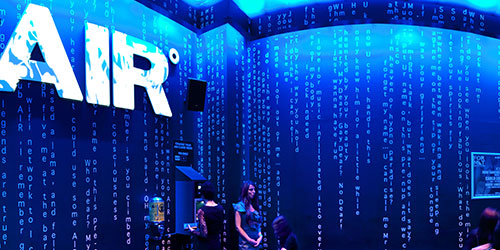 Concealed Interior Linear LED Lighting Systems
The innovative, compact form factor of our high-performance linear luminaires makes them a perfect fit for alcoves, accent spaces, and other interior settings. By reducing mixing distances dramatically, this aesthetically pleasing form factor opens up exciting new possibilities from retail to hospitality.
More information available here