24″ Smart RGB+CCT Under Cabinet Linear Kit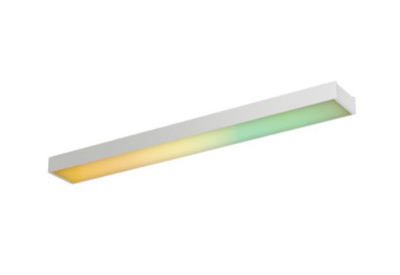 Aug 13, 2021
When designing a linear, we are looking for flexibility and ease of installation. This is why we are introducing the SMART linear. Choose from an array of colors and settings using our DALS Connect™ App.
The maximum number of smart lights per installation varies based on your network specifications. Consult our FAQs for more details.
Compatible products: SM-UEXT24 | SM-UEXT60 | SM-UACCY24 | SM-UCLWM
• Excellent color rendering
• Full color spectrum
• 2700K – 6500K in pure whites
• Superior LED performance and lifespan
• Minimal heat emission
• Dimmable through the Dals Connect app or supplied infrared remote
• Over 50,000 hours of service life
• Plug-in driver included with all kits
• Remote control included
• Suitable for dry locations
• Connect up to 8-feet of linears in a series with the proper driver (see Related Products below)
• 3-year warranty
• WiFi – no hub needed
• Create groups
• Set schedules
• Remote access
• Compatible with Google Assistant and Amazon Alexa
Go HERE for more information.