Luminis Launches Scena Family of Exterior Luminaires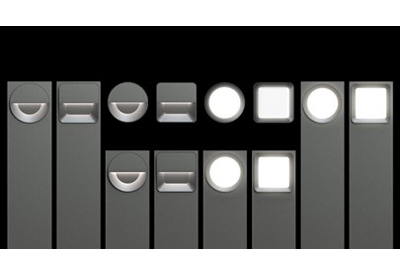 June 28, 2021
Luminis has released its Scena family of exterior luminaires. The elegant surface mount fixtures and bollards are designed to withstand the rigors of urban exteriors and public spaces.
The Scena family gives specifiers the ability to mix and match a variety of models to satisfy their requirements. Round or square, designers can select a bollard best suited to its surroundings, then carry the aesthetic with complementary surface mount fixtures to nearby buildings. The luminaires are ideally suited for commercial applications, schools, office buildings, or outdoor public spaces.
Surface mount luminaires are ADA compliant, and can be specified in round, with 8.5″ and 11″ diameters, or an 8.5" square. Bollards feature an 9.5" luminaire, in round or square, with a 24" or 39" height.
Two versions of Scena luminaires are available, each accomplishing a specific lighting task. The Diffused Lightmodel has an impact-resistant glass lens with an IK10 rating and offers a soft dispersed light distribution. Providing powerful general illumination of outdoor spaces, this model can be mounted high or low or installed as a ceiling mount. A cross-blade option adds a decorative element while adding another layer of protection for the tempered glass lens.
The Direct Light model offers a shielded light source providing an efficient light distribution with full cut-off. It is designed for low mounting points where downward illumination is key, such as staircases. Because this version does not emit any uplight, it is dark sky friendly. An amber light source from 585nm to 595nm is available for sea turtle nesting areas.
Feature summary
– Surface mount – available in round (8.5" or 11" diameter) or 8.5" square, ADA compliant
– Bollard – available in round or square 9.5", height 24" or 39"
– Available in two versions to accomplish different lighting tasks:
Diffused Light model:
• Provides a soft diffused light distribution
• Designed for high or low mounting installation
• Converts to a ceiling mount with no additional hardware
• IK10 rating
• Cross blade option available to add a decorative element
Direct Light model:
• Shielded light source provides an efficient light distribution with full cut-off
• Designed for low mounting points
• Dark sky friendly
• Amber light source from 585nm to 595nm available for turtle-sensitive areas
• BUG Rating: B0-U0-G0
– Additional options include photocell, clean conduct, and 347V
– Lifetime beyond 60,000 hours
– IP65 rated
– 5-year warranty
Go HERE for more information.