Hubbell Lighting Launches New ArcheType X Site/Area Outdoor Luminaire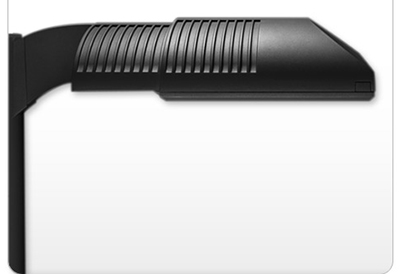 March 22 2016
Hubbell's Kim Lighting has launched its new ArcheType X Site/Area luminaire, which joins the Flood and Wall luminaires to provide lighting designers with user-defined light distributions, an industry first. 
"The ArcheType X family gives lighting designers what they have always wanted — the ability to optimize performance and control through variable distributions," says Dean Dal Ponte, Vice President Brand Management for Kim Lighting. "When we introduced 'LEAR' Light Engine Adjustable Ready technology in 2015, we coined the term 'Type X distribution.' This technology empowers a designer to put light where it is needed. Equally important, light is excluded from where it's not wanted." 
The ArcheType X Site/Area luminaires have independently adjustable LED modules with 355° rotation and 70° of tilt independent of the luminaire, allowing the fixture to be configured to any standard or custom distribution, either at the factory or in the field. The luminaires are available in packages from 5,140 to 39,200 plus lumens. 
AGi32's Design Isolines feature allows for virtual aiming of the luminaires according to the needs of the project, concentrating light to highlight traffic lanes, pathways or walls, while minimizing boundary lighting trespass and obtrusive glare, all without the need for external louvers, shields, additional poles and luminaires. Once the virtual layout is created, the aiming information is sent to Kim Lighting vie IES file format and the luminaire is configured to meet the project's unique lighting requirements.
The ArcheType X's LEAR technology has already received industry recognition, having won a PIA from Architectural Products Magazine and IES Progress Report in 2015. 
Find out more: http://www.kimlighting.com/products/archetype_x_sitearea.