Lightfair International 2015 – Innovation and Artistry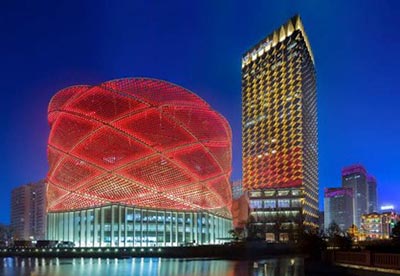 Line Goyette

From May 3 to 7, New York City's Javits Centre hosted the 26th edition ofLightfair International (LFI), the world's largest annual architectural and commercial lighting trade show and conference, sponsored by the Illuminating Engineering Society (IES) and the International Association of Lighting Designers (IALD).
All the speakers, exhibitors and delegates were able to see that the LED revolution is indeed there. The future has arrived quickly in the implementation of this increasingly reliable and high quality technology, which is changinghow we perceive lighting design. The industry is grafting onto LED technology intelligent controls, as well as adjustable white and programmable colours. Celebrity speakers, such as Shuki Nakamura, inventor of the LED and winner of the 2014 Nobel Physics Prize, have all insisted on the importance of creativity and imagination in future lighting solutions.
One way to tour the innovations displayed during this conference and trade show is to take a glance at the projects and technologies that have received awards for innovation and design.
LFI Innovation Awards
Preceding and setting the stage for the trade show opening, the LFI Innovation Awards highlighted the industry's most innovative products and designs introduced during the last 12 months. The 2015 LFI Innovation Awards saw 286 entries spanning 14 categories, with each submission judged by an independent panel of lighting professionals. Winning entries exemplified the best in innovative design and thinking.
Among the 14 awards are these key and prestigious awards:
• Most Innovative Product of the Year —OsramOmniPoint, a remote-controlled, array-based luminaire with extremely flexible and reconfigurable light output via a wireless tablet.


• Technical Innovation Award — Osram OSLON SSL 730 nm LED, which provides the perfect light for plants and flowers, with wavelengths of 450nm to 660nm and now including 730nm Far Red.


Design Excellence Award — Hubbell Lighting, Inc. Architectural Area Lighting KicK. Its contemporary design and form combine to deliver high performance lighting where it matters most — on the pedestrian scale.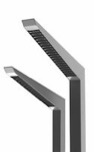 IALD International Lighting Design Awards
Lightfair was also the host of the 32nd Annual IALD International Lighting Design Awards. Fifteen projects, four awards of excellence, 10 awards of merit, and 1 special citation, were recognized from a field of more than 200 international entries. The Radiance Award, the program's highest honour, went to BUME Perfect Illumination Design & Engineering Company for their work on the Han Show Theatre in Wuhan City, Hubei, China. Lighting designers: BUME Perfect Illumination Design & Engineering Company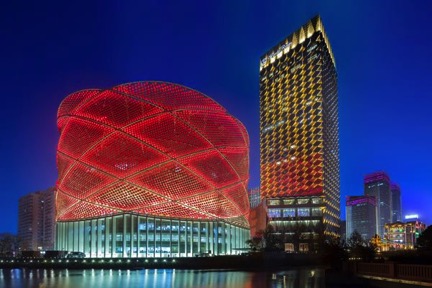 Photo credit: Zhou Li
GE Edison Awards
The 32nd Annual GE Edison Awards were presented at an evening awards program and reception at the American Museum of Natural History. Nine projects, all using GE Lighting products, received citations and awards of merit and excellence. The program's top honour, the GE Edison Award, was presented to Banks|Ramos Architectural Lighting Design for the design of the Square Inc.'s headquarters in San Francisco.

Photo credit: Matthew Millman Photography
Cooper Lighting names 2015 Source award winners
Cooper Lighting by Eaton presented its 38th annual Source Awards during a luncheon with Chuck Hoberman as keynote speaker. This year's program recognized four professional projects and six student projects.
Here is the professional winner:
• Project — Saint Charles Borromeo Church, North Hollywood, CA
• Lighting design — Bridget Williams Lighting Design, http://www.bridgetwilliams.com/bridgetwilliams.com/Home.html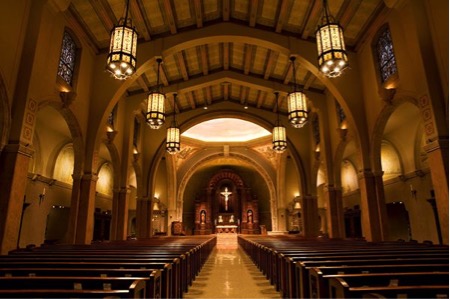 Photo credit: Bridget Williams, Bridget Williams Lighting Design
Lightfair 2016 will run from April 24 – April 28 in San Diego, CA.