An Adaptive Control System for Outdoor Site Fixtures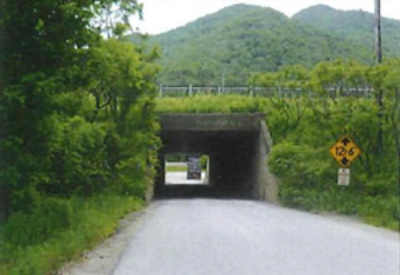 Feb 22, 2021
Pierre Longtin, President of Nyx Hemera, was proud to announce the installation of TLACS-A, the outdoor site control solution that uses a power carrier, in the Bolton Tunnel in Vermont.
This underpass is located in the town of Bolton, Chittenden County. The tunnel is about 6 meters (20 feet) long and has been designed for pedestrians and cyclists.
Built in 1964, the Bolton Tunnel is part of VTrans's efforts to upgrade road conditions to improve the safety and efficiency of the state's transportation system. The renovation of the tunnel was necessary following the identification of existing cracks in the structure. VTrans took the opportunity to refurbish its lighting system and install Nyx Hemera Technologies'TLACS-A.
With its easy installation, configuration and efficient user interface, the TLACS-A is a turnkey solution for the control and gradation of outdoor fixtures. This system is the perfect solution for the Bolton pedestrian tunnel which features 11 luminaires embedding LPCs, the local luminaire controllers. These communicate with the Area Dimming Cabinet (ADE), which is programmed for a lighting level of 60% at night and 80% during the day. Due to limited traffic, the luminaires are manually activated by users at the tunnel entrances so that the lighting is used only when necessary, thereby minimizing energy consumption.
Pierre Longtin said: "The Bolton Tunnel is a good example of the type of site where the TLACS-A can be installed. This lighting management solution will have a positive impact on safety, energy consumption and maintenance in the short, medium and long term."