The Changing Face of LightFair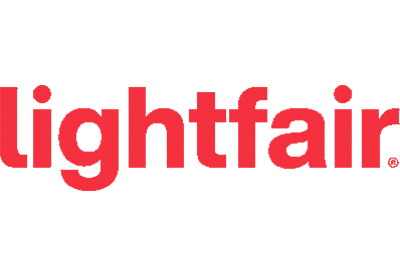 July 13, 2022
By Linda Longo
The lighting industry has undergone a lot of change over the past 25 years, and LightFair has served as a bellwether of its future direction. LightFair 2022 was no exception. This is the year of the mobile app, and almost every exhibitor was on board with controlling their products from pressing an app on a smartphone. But first, let's discuss LightFair's role in propelling new technology forward — and some industry missteps along the way.
Exciting Times
In the 1990s, exhibitors focused on the nationwide change-over to compact fluorescent technology, spurred on by energy legislation and utility rebates. But there were challenges with the CFL, such as dimming difficulties and failures/slow starts in extreme temperatures. The commercial sector accepted CFLs readily enough thanks to financial incentives, but the "ugly" CFL shape never won over the residential market. Each LightFair brought forth new designs to make CFLs more visually palatable to a consumer audience.
The Challenges
Then there were the years when fiber optic lighting took over the show floor, where even retired Major League Baseball's New York Yankees outfielder Dave Winfield invested in a fiber optic lighting company and made a personal appearance at LightFair signing autographs and posing for photos. Fiber optic lighting's prevalence at LightFair quickly gave way to a rapid consolidation of manufacturers. Among the caveats, the light source needed to be located remotely (typically in a closet) yet close enough for the fiber optic to be accessible, which limited its convenience. There was also a noticeable drop off in light quality in installations requiring longer runs. Soon, the technology petered out in significance and became more of a niche category (accent lighting in pools, etc.).
Next up, LED, which eventually morphed from a narrow category of power indicator switches on appliances and traffic lights into a mainstream ambient light source. This was a slow transition and every subsequent LightFair brought new developments in LED size, shape, energy efficiency, heat dissipation, and later warm dimming and color-changing ability and tunable white. But along the way, some promising technology went bust – for example, Switch Lightbulb received a lot of publicity during LightFair 2012 for its unique liquid-cooled LED A-lamps (which made them quite heavy) and the Stack Lighting system, which won a LightFair Innovation Award in 2016, was considered to be the most consumer-friendly. Less than five years later, both companies were out of business. Toshiba Lighting was a mainstay for many LightFairs and even did a fair amount of residential business with lighting showrooms and electric supply houses before the parent company decided to pull out of the North American market entirely.
The Conundrum
During these exciting years of lighting innovations, you would find lighting showroom owners, electrical distributors, lighting designers and specifiers, military representatives, and even architects and designers from the hospitality community visiting LightFair to peruse the latest developments.
Most technologies experience a plateau, and when the LED market matured, those revolutionary breakthroughs were occurring less often as product development takes time. Citing the long cycle of product development and feature refinement, quite a few manufacturer exhibitors back then wondered if it would be better to take a cue from Germany's Light+Building international show, which is held on alternating years. They told me they felt pressured to produce something extraordinary, and if they didn't have it, they had to weigh the cost of booth space against showing older product from the previous year. For some, it was more important to have a presence at LightFair than be absent.
Thanks to COVID-19 and the resulting pandemic, manufacturers who wanted more time between shows got exactly that. Unfortunately, not everyone was able to take advantage of the time lag to make strides in development due to quarantines, component parts shortages, and other constraints.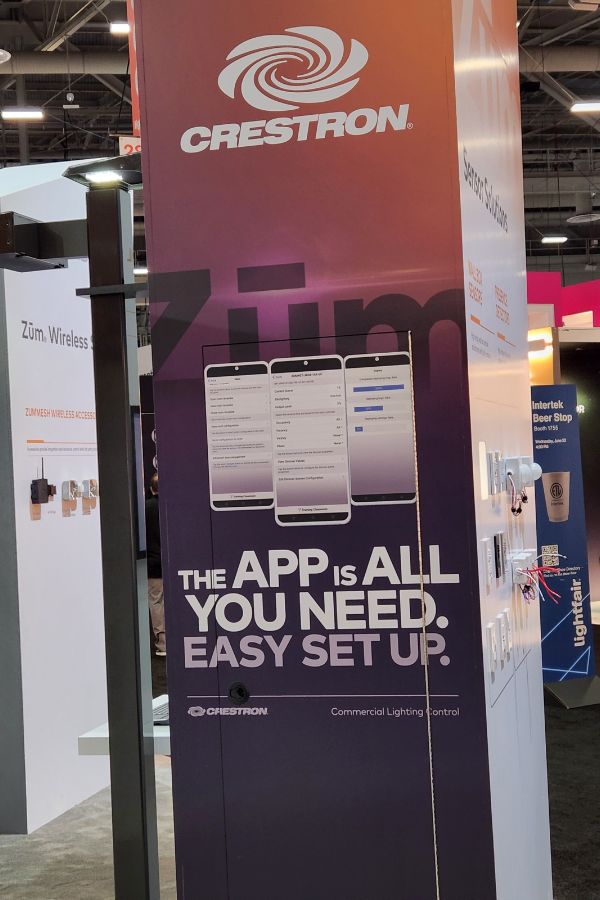 What Happened This Year
Flash-forward to 2022, and in-person trade shows are coming back. LightFair was held in June on one floor of the newly constructed West Hall of the Las Vegas Convention Center instead of its past renditions in the North and South Halls. LightFair officials were pleased with attendance, which was higher than anticipated. Not helping matters were the high costs of airplane travel and gas, hindering any last-minute attendance from Californians who had hoped to drive to Las Vegas affordably.
There was plenty of innovation on the show floor — especially if you are a fan of mobile apps to control smart lighting systems from phones and tablets. The majority of exhibitors added the convenience of app control, with Bluetooth Mesh being the protocol of choice for most. And while every booth seemed to offer an app control for their products, there were a few attendees who grumbled that it meant yet another app to download on an already crowded phone or tablet. Are we entering an era where there are too many different apps needed to operate various building systems quickly and conveniently? Will there be a shake-out in the controls arena where one protocol or one universal app is adapted by manufacturers for inter-operability?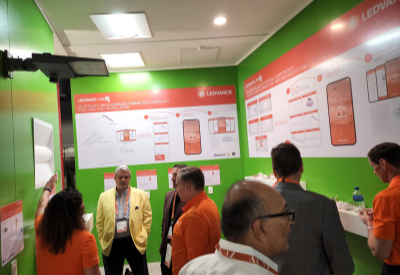 Just like Light+Building in Germany, LightFair is not an order-writing show but more of an exposition of lighting development and possibilities. Therefore, success is harder for exhibitors to quantify. We'll have to wait until next year's show to find out if these ubiquitous mobile apps continue their momentum. LightFair 2023 takes place at the Javits Convention Center in New York City May 23-25 (trade show) and May 21-23 (conference).