Transition to DesignLights Consortium's Solid-State Lighting V5.1 Technical Requirements is Underway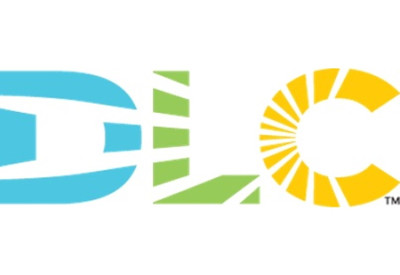 April 12, 2022
With the grace period for updating LED products to meet its latest solid-state lighting (SSL) technical requirements set to expire on June 30, the DesignLights Consortium issued a reminder that products not updated to its Version 5.1 SSL Technical Requirements will be delisted from the DLC SSL Qualified Products List (QPL) as of July 1, and may therefore become ineligible for energy efficiency incentives.
Manufacturers must submit applications to update their products to Version 5.1 of the SSL Technical Requirements by April 15 to avoid delisting of non-V5.1 compliant products from the QPL – a resource utilized by more than 200 energy efficiency incentive programs across the US and Canada. The DLC's V5.1 SSL Technical Requirements took effect July 1, 2021, with a one-year grace period to give manufacturers time to update products and maintain their QPL listing. For distributors, manufacturers' representatives, energy services companies and others, now is the time to evaluate inventory to ensure that the commercial lighting products they stock and purchase are aligned with this new policy and will remain eligible for rebates.
"The latest technical requirements are aimed at improving the lighting quality and controllability of QPL-listed fixtures," DLC Executive Director and CEO Christina Halfpenny said. "Many commercial lighting energy efficiency programs recognize the importance of features such as dimmability and integral controls and rely on SSL V5.1 compliance for incentive programs."
The new policy requires manufacturers to report performance data on attributes such as color and discomfort glare based on light distribution, enabling QPL users to better distinguish characteristics needed for various purposes and installations. V5.1 also requires disclosure of integrated controls and ensures that most QPL-listed products can be dimmed, a critical component for capturing savings beyond those possible with LEDs alone and for integrating lighting with other building systems. Since LED luminaires installed today may last for a decade or more, strengthening controllability requirements locks in potential energy and cost savings for years to come. Not doing so can leave these savings stranded.
Introducing rigorous, attainable criteria for quality of light characteristics supports the DLC's intention to keep pace with technological advances to create solutions for a better future through better lighting. The DLC provided a grace period for manufacturers to update their products to keep them on the SSL QPL. After June 30, however, the DLC will delist any products not updated to comply with V5.1.
More information on transition to the SSL Technical Requirements, including industry guidance, is available HERE