Addressing Polymeric Coatings in Horticultural Lighting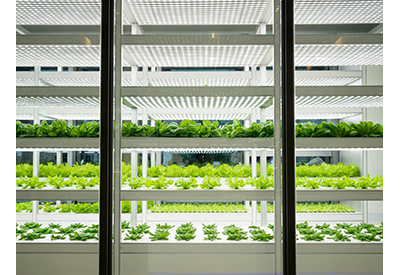 March 4, 2022
UL has published Supplement SA to UL 8800, the Standard for Horticultural Lighting Equipment and Systems, to address safety requirements for polymeric coatings on LED arrays.
In November of 2021 Supplement SA was added to UL 8800, the Standard for Horticultural Lighting Equipment and Systems, to address coatings serving an electrical and/or fire enclosure function for LED arrays. This optional design feature makes use of polymetric coatings with no additional secondary lens, meaning that the coated array is fully exposed to the environment without the traditional means of mitigation for electric shock injury and/or fire. The purpose of this conformal coating design feature is said to be improved light output efficiency from the clear coating versus the traditional secondary lens and required a new set of construction and test requirements within UL 8800.
Supplement SA outlines construction and testing requirements for this special use polymeric coating for horticultural applications, to address:
Application and proper handling from design to manufacturing to use in the horticultural environment, and specific installation and operating instructions
Ensuring the integrity and reliability of the coating and addressing potential damage to it
Limiting the amount of physical contact with the LED array in grow environments where personnel will occupy the lighted space
A marking of "Not for Residential Use" for horticultural luminaires having this design feature
Download the latest addendum of UL 8800 for details on the normative references and specific information about the scope and testing requirements of Supplement SA for horticultural luminaires and systems using these polymeric coatings or contact us to discuss your horticultural lighting needs.