Total Lighting Solutions Inc.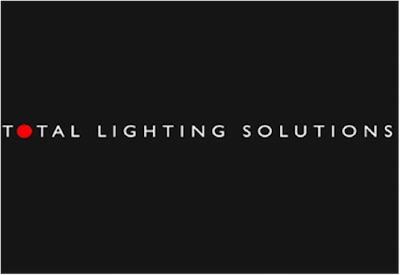 July 6, 2018
Lighting design increasingly focuses on unique and emotion invoking lighting options that begin with an idea or vision in the mind of a lighting designer, and is then brought to fruition through hard work and a focused team of experts.
Total Lighting Solutions in Vancouver, BC has not only risen to this challenge but continued to set precedents year after year. The company was founded by Galina Zbrizher, an accomplished lighting design professional with an extensive résumé in the industry. Galina was previously the focus of an 2015 article in Lighting Design & Specification.
Galina and Total Lighting Solutions continue to provide practical design solutions to achieve the best results from a space. Client input is an important part of their design process, as they follow several elemental principals to reach maximum potential. They achieve this through an attentive examination of the best practices and advantages in terms of advanced lighting design, careful data analysis of economical, energy and structural concerns, knowledge of function and potential, technical precision with concern to engineering and architecture, and the harmony, flow and enjoyable ambience within a space. In their words, they "wield light as art within the practical parameters of energy targets, regulations and budget constraints."
Total Lighting Solutions has provided lighting solutions for private residences, retail spaces, hotels and resorts, restaurants, workplaces and public buildings, and historical sites and design for both interior and exterior environments.
Some of their projects have encompassed lighting design and implementation for historic structures, such as the Fort Langley building in BC. Another notable endeavour was the exterior lighting design for the Richmond Olympic Oval for the 2010 Winter Olympics in Vancouver, and various airline and rail stations in Western Canada.
The firm has received national and international awards and recognition for their design achievements. Some of these awards include the 2009 World Building of the Year Award by World Architecture Festival, 2009 Canada Award of Excellence for Innovation and The Sustainability Star from Royal Architectural Institute.
So, for those interested in creating that perfect balance between lighting, architecture and identity Total Lighting Solutions offers a complete design and implementation service that recognizes the multilayered needs of their clients, even if they don't understand how impactful lighting can be. To turn again to them the identify that "when given the choice, people prefer to occupy a more enjoyable space. The focus our design process places on strategies that create mood and atmosphere integral to the originating architecture or environment, ultimately impacts our client's brand identity, competitive edge and ability to service stakeholders."
For more information on Total Lighting solution visit their site: www.lightingdesign.ca/about-us.