Discussing AEA's First Virtual Electrical Learning Expo with Tara Ternes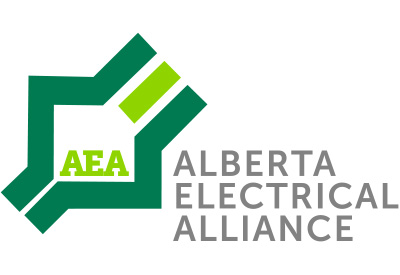 Dec 22, 2020
By Blake Marchand
"It was amazing," Alberta Electrical Alliance CEO Tara Ternes said of their first Virtual Electrical Learning Expo. "It was a built from scratch platform, based on our 26-years of experience doing the Expo," so it certainly didn't go without its challenges. "Going forward it will be much easier," she said, adding that they learned a lot in the process of putting together and putting on the event virtually with Ivy Design, a marketing firm based out of Calgary, Alberta.
"The bonus with working with them is he (Cole Maruk of Ivy Design) was in the industry," noted Ternes, "they went above and beyond the call of duty, being that this was the first Virtual event of this type for both of us."
The exhibitors had to adapt to the online approach, obviously being in front of people is where they excel but the online equivalent is their only option at this point. Particularly when it comes to engaging new clients.
"It's uncharted territory for them," commented Ternes. "It's been a learning experience, but I think it was positive in many ways."
"So far what we've been hearing (from the AEA exhibitors) is there hasn't been any other opportunity for them to gain new customers, and to put their new products and technologies in front of new customers."
From the attendee perspective it gave them a chance to 'ask the experts'. Something that many people will have missed out on during the pandemic, "The exhibitors got a lot of great questions and engagement from customers that were truly interested in their products."
For the learning portion, they were able to offer a diverse range of programing that spoke to the realities of the current industry landscape. They have a diverse membership throughout the province, so it was important to cover a wide range to topics.
Neil Thornton, President of The Thornton Group of Companies presented on the new reality of sales. Todd Hursh, VP and Chief Economist, ATB Financial discussed Alberta's evolving economy in a COVID world. "He didn't mince words, because it is what is," she said, and "Alberta is known for its entrepreneurial spirit."
Ben Rajewski of Williams Engineering Canada gave an interesting presentation on UV-C lighting and its applications, "it's certainly speaks to the diversity and innovative technology of our industry," Ternes commented, as Rajewski discussed, once the technologies can be certified by regulators, UV-C lighting will have a major impact on how buildings are designed and the lighting strategies that are deployed.
Dave Hiemstra, Controls Group Manager with Optics Lighting presented on budget friendly lighting controls, taking into consideration that budgets may be tight with the current economic climate. "People are struggling, how does the contractor give their customers a design that's not going to kill their budget?" While at the same time not handcuffing clients down the road.
Clarence Cormier, Provincial Electrical Administrator, Standards Development & Support, Alberta Municipal Affairs put on an overview presentation on changes to 2021 Canadian Electrical Code on both days of the Expo, as well. The seminars also touched on solar, EVs, and a carbon neutral development in Edmonton.
Nicholas Gall Director Distributed Energy Resources – Canadian Renewable Energy Association put on a presentation discussing the Solar PV and Energy Storage landscape. "Solar is huge in Alberta, we have solar farms popping up everywhere," said Ternes. While Havandeep Rai, eMobility Engineering Specialist with Siemens Canada presented on the impact of electrical fleets on the industry.
Cimir Bains with the City of Edmonton discussed how Edmonton is transforming 536 acres of land into a highly sustainable community, "Blatchford will be home to up to 30,000 Edmontonians living, working, and learning in a neighbourhood that uses 100% renewable energy, is carbon neutral, significantly reduces its ecological footprint and empowers residents to pursue a range of sustainable lifestyle choices."
"I was concerned about having such a jam packed two days, but I think it was good in that people took those two days and set them aside because there were excellent, timely presentations made for, and spoken to Albertans."
"It's our job as the Alberta Electrical Alliance to provide this, we're a vehicle for information to get these topics and give them to our members. We really wanted to focus on providing An Electrical Learning EXPO that would apply to a number of different areas throughout the entire province of Alberta," because, ultimately, "That's the whole point of why we're around and why we do this Expo, it's for our exhibitors and it's for our members, so we have to make both sides of the fence happy. It definitely checked the boxes."
Ternes said the event stacked up well against their traditional in-person Electrical Learning Expo, and given our current realities, it was the next best option.
"It's the first time we did it, so there's things behind the scenes that we know we can do better, but I think for the first virtual event, a product from scratch, it was pretty awesome!"
It really put an emphasis on the quality of interaction between attendees and exhibitors. Being virtual, attendees had a chance to review product materials, brochures, videos, whitepapers etc. on their own time, so that when they did engage with exhibitors, it was a meaningful engagement.
As for 2021, the AEA will use this experience to inform future events. There is still some uncertainty as to the format for the next Electrical Learning Expo, whether it can happen in-person or not. But factoring in a virtual component will certainly be a consideration either way, given the success of this year's event.
Ternes said if they can do the event in-person in 2021 they will, but there is a good chance that won't be possible. Although, they may be able to put on some of their smaller, social events in-person.
As successful as the event turned out, Ternes said, "An in-person tradeshow is way easier!"