Jason Prevost — New Challenges — Six Priorities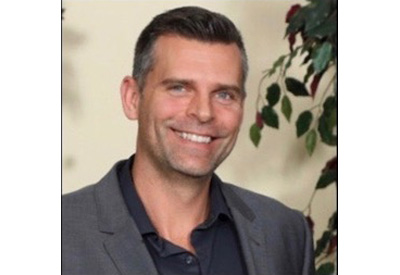 November 5, 2020
By Line Goyette
"Never forget to look at the big picture." These words of advice are from the father of Jason Prevost, his first mentor, who worked as a marketing specialist. Jason has repeated them often over the past two years during what might have been the hardest personal crisis of his life. At a time when he was forced to reassess his professional future, his wife and the mother of his two teenage children was diagnosed with a virulent cancer.
"The last two years have, without a doubt, been extremely difficult. A period where you come face to face with how much and how quickly our lives can change in a nano second. When everything happened, I had no sense of what was to hit next. No feeling that I was in control. Emotions and anxieties were taking over. 'Never forget to look at the big picture.' And I did, and I realized that I had options. Options that would let me build what I wanted to be and how to cope with this challenge. Among other things, that change of thinking brought me to discover the Leviton opportunity. So, my message is clear: never doubt yourself or your potential."
These words are those of Jason Prevost, soon to be the new president and COO of Leviton Canada, replacing Jean Belhumeur, who will be retiring on December 31 after 26 years with Leviton Canada.
A few days ago I met with Jason (virtually) to continue our conversation about the state of the industry and especially to discuss his thoughts and priorities as he prepares for this new challenge.*
How will the transition from Vice-President at Leviton Canada to President take place?
"I think it is important to understand that for many people change is always hard. Not because change is difficult itself but because we often do not take time to manage the uncertainty, the loss change can bring. We need to be able to demonstrate the benefits and opportunities different approaches or ways of thinking can bring.
"For many years, companies have applied a military type hierarchal approach to their corporate structures where titles define levels of power. In my career I have never allowed titles to dictate the way I work. I have always prioritized people and it has always served me well and I will continue that practice. While I have always strived to do the best I can, I've also learned that achieving is not something that is governed by one person alone, but by a team. And a leader has to be authentic and trustworthy."
To establish this leadership style based on collaboration and mutual trust, Jason spoke to me about six priorities or guiding principles.
1. Shift from hierarchy-based structures to peer networks
"This means having networks that provide employee with the skill sets to identify opportunities, build consensus, execute, and integrate opportunities. It is a way to foster a culture that is agile and creative, and allows you to define a market rather than react to it."
2. Follow and prioritize career paths by creating a culture of continuous learning
"At Leviton today we have a number of long-term employees who have a richness of technical knowledge and practical experience. With time new people will be joining the team and they will be defining a new generation for Leviton. And an important part of their success will be to understand Leviton's heritage in order to grow in their skills. I am a firm believer in the value of mentorship."
3. Acquire talent strategically
"We will need to be able to attract new talent both from within the industry and from outside the industry. We are an evolving company in a rapidly evolving industry and world, and we will need new approaches to thinking that will challenge us at all levels. When people today do not feel that they are directly contributing to the success of a company, then they leave. We must understand this is a new generation and a new business culture."
4. Focus on achieving results
"Let me explain: results can be a tangible measurement after a year, quarter program or initiative has finished. What I am speaking of here is a culture. A culture that is based on a strategic plan that does not live in binders on some shelf, but in each employee's mindset. Where decisions are made based on their support of the company's strategies, and results in achieving or exceeding goals."
5. Introduce a new approach to performance assessment and feedback
"This is a big challenge and not something that will be achieved overnight; there are no cookie-cutter approaches to this one. This will need a lot of thinking, discussion and feedback.
"We need to provide mutual feedback that supports understanding, growth, and continuous improvement. Performance is about how you meet the goals you set for yourself that contribute to the company achieving its goals. It's about assessing how you contribute by what you do. What were the challenges? How did you handle them? What were the options you took into consideration? In short, a validation of how someone sees their potential and value."
6. Invest in our people
"In moving to a peer-networking culture, we need to make sure that we invest in our people, and there are many ways to do this. One that I have found to be very effective over the years and a good starting point is the importance and value of cross-functional teams and projects. Every department and discipline come with a unique approach, a unique set of challenges and even a unique way of thinking that is essential to do what they have to do. Cross-functional teams help to focus on a goal at hand and how each discipline can contribute to the project. It is about seeking consensus over differences and it often results is greater information sharing, respect for the other, trust, empathy and, most importantly, success."
Market situation in lighting and the electrical industry
Jason has a keen sense of the market. I asked him, based on what you have seen in the past 20 years in the industry; where do you see the market going?
"I think there are two things that come into play in answering that question. First what has been going on in the industry over the past few years and what we can expect moving forward and what will be the impact of COVID; what are some of the emerging changes?
"A few years ago the lighting and electrical industry underwent a significant change with the introduction of LED and the leap of electronics and electronic technology into what had been a fairly stable, predictable market. A whole new competitive environment was evolving, and innovation and new products were being launched at an incredible pace. A wrong business decision could result in total failure. The paradigm had shifted and many of the traditional approaches must be reassessed. The markets and supporting industries continue to evolve."
Jason cited these examples:
◦ Quality, reliability will play a major role moving forward.
◦ Low priced items will give way to higher prices as reliability plays a greater role for consumers.
◦ Quality and safety will be driven by brand recognition.
◦ There will be more acquisitions on the horizon in the lighting and electrical industry and in supporting channels as companies fight for greater market share.
◦ Solution-based selling models will continue to drive markets more and more.
And the impact of COVID?
• Human ingenuity will be valued more than algorithms.
• Digital technologies will be quickly adopted impacting how we work and compete in markets.
• We will have to work harder at staying relevant to our customer needs.
• Trust will be a great factor. What will it take to trust others again?
• Scenario planning will be a key element to strategic planning (managing uncertainty).
• We will have to learn how to manage disruption, and that it can come in waves.
• And finally, we should not neglect how people have adapted during the pandemic. It will reshape how we live, work and play.
"Never forget to look at the big picture… that's where the opportunities live."
Line Goyette is Managing Editor of Kerrwil Publications' Electrical Group; linegoyette@kerrwil.com.