EDP — Where Design and Technology Go Hand in Hand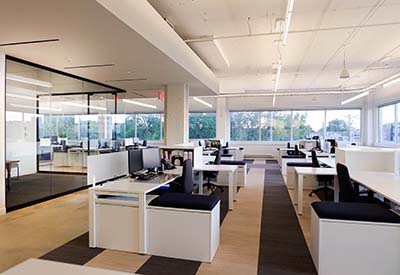 January 10, 2017
EDP, a lighting manufacturing agent, stands out as a leader in a changing industry. The company serves Montreal and the surrounding area, and works in the commercial, architectural, institutional, industrial, urban and corporate areas.
After obtaining a Bachelor's degree from the HEC Montréal business school, EDP founder Serge Le Myre worked for a bank, where he quickly realized finance wasn't for him. Serge was then recruited into the lighting industry, where he soon felt in his element, "like Obelix fallen into the magic potion."
In 1990, he founded Ventes Dimension Plus, Inc., which later became Éclairage Dimension Plus Inc. (EDP). The business was located in his own basement.
Since then, EDP has established itself in Montreal's Mile-Ex. The firm now has two partners, Serge Le Myre and Benoit Martin, and 30 employees.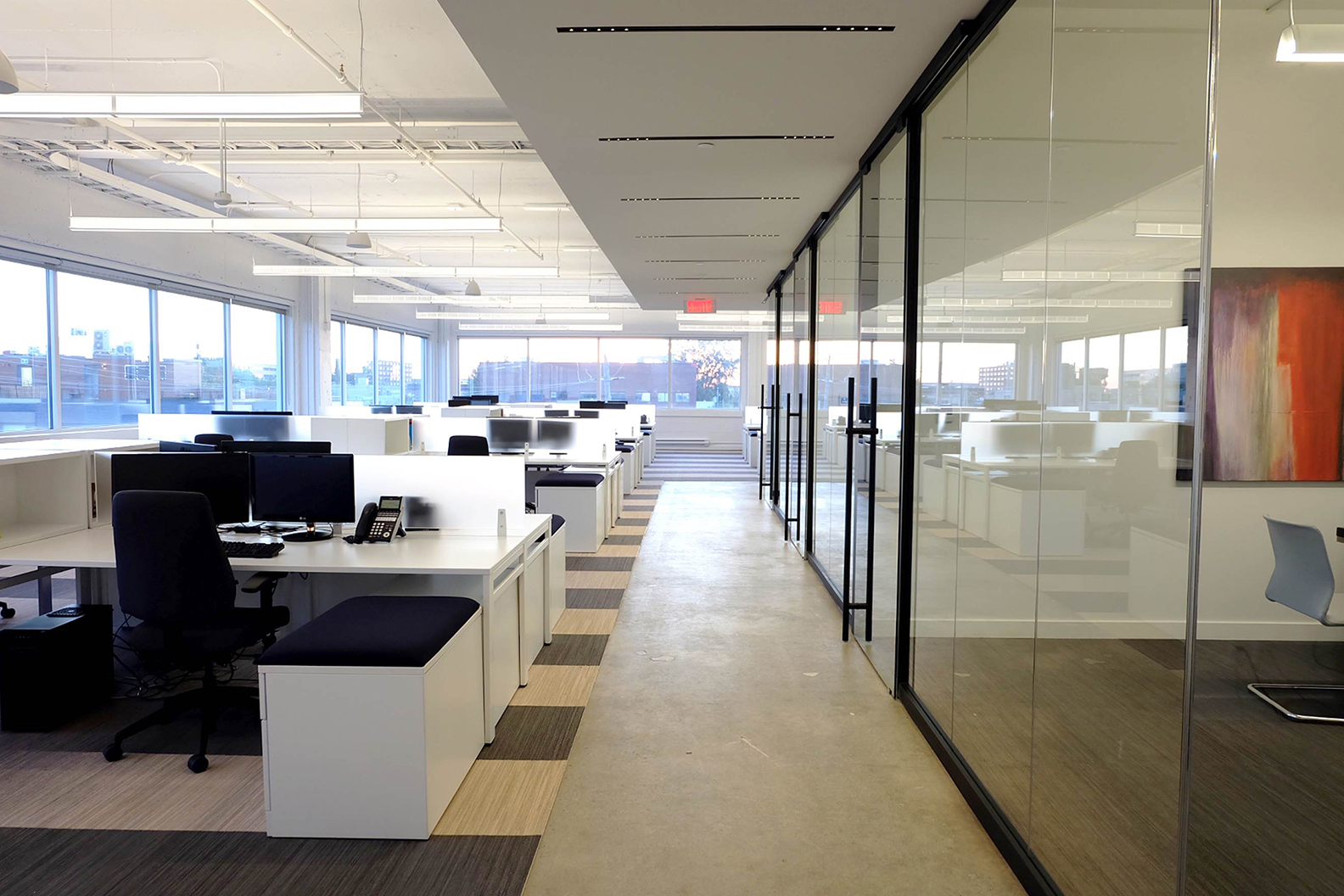 A company in full expansion mode
In an industry known for change, EDP has focused in recent years on integrating technology into design. This approach transforms a simple fixture into an integral component of a space's aesthetics, while also improving its efficiency.
With this in mind, EDP surrounded itself with collaborators, implementing a collective vision. Those companies able to master the art and technology of lighting will dominate the market, says Serge. EDP focuses on this niche. The firm's ability to integrate control systems into pure design guarantees EDP a place in the lighting industry. Playing a leading role in coordinating projects and contributing to lighting design concepts is at the heart of its global strategy.
The organization's total annual sales now reach almost $40 million, having doubled in the past four years. Today, the EDP team represents 40 manufacturers from all around the world, including Spain and Belgium. Eureka, Lumenwerx, Kreon, Vibia, Bega, Selux, Acuity Brands, Lithonia, and Juno are among the leading manufacturers with whom EDP works.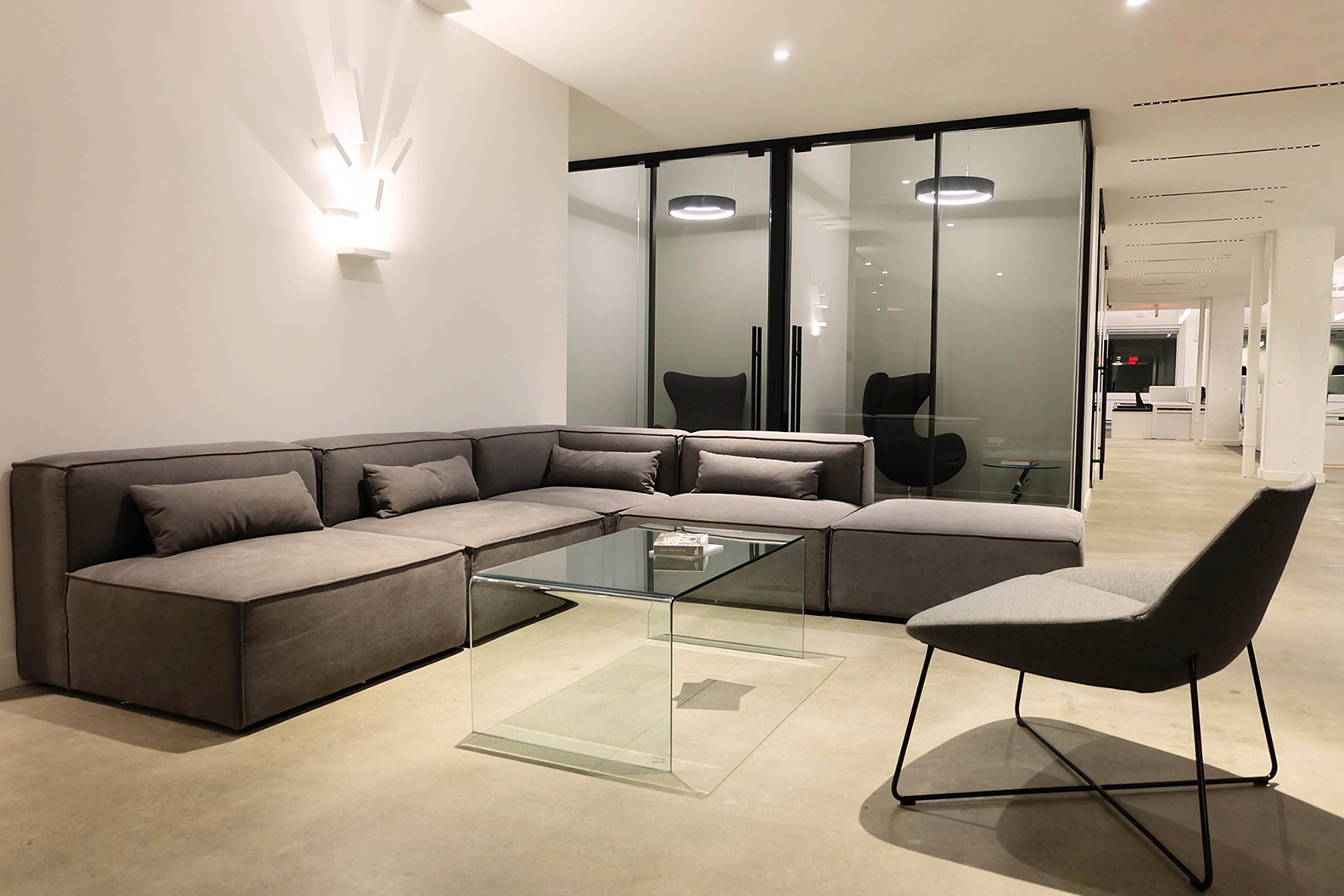 A guided tour of EDP's space
In the words of Serge Le Myre, "the workspace reflects the values of the company and the industry where it is now and where it is going."
EDP has no exhibition space; its work environment is one in itself. "Space reflects our ability to create architectural and design environments." He encourages collaboration among team members and stimulates the designers who come regularly collaborate with EDP. As a bonus, one can combine business with pleasure by sipping a glass of wine at the bar that sits in the centre of the space, or play table tennis with employees on the lunch hour.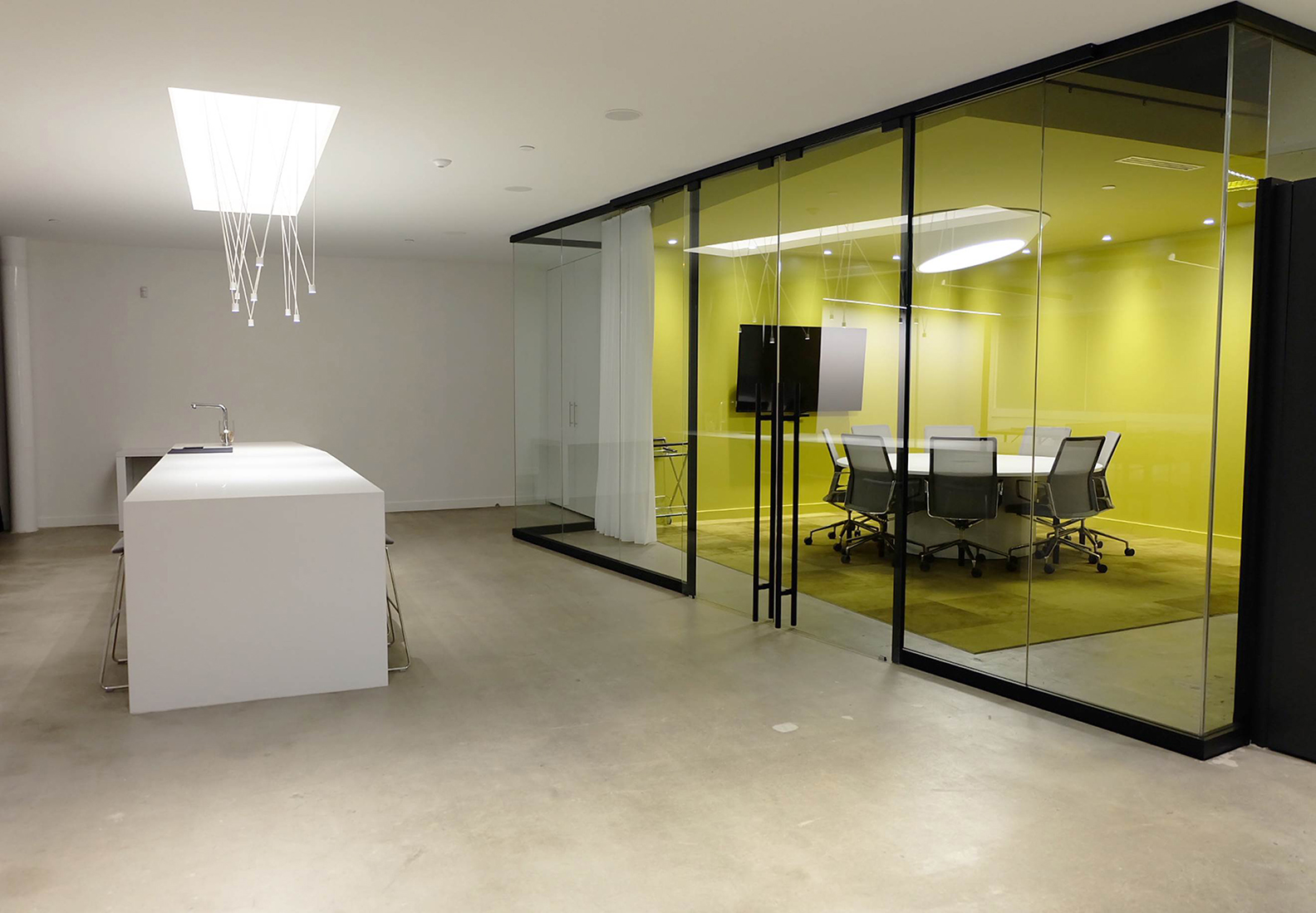 The facliity's lighting concept was developed internally with the firm Imperatori Design. Fixtures suspended from or recessed in the high ceilings create a sleek, minimalist look. A game of black and white highlights the design's classic roots. Architectural luminaires create a play of textures and images, like the LEDs above the bar, which are positioned to create the impression of a skylight. Lighting is controlled with the latest technology: no switches, but rather sound and movement detectors. Lighting can also be manually calibrated with iPads.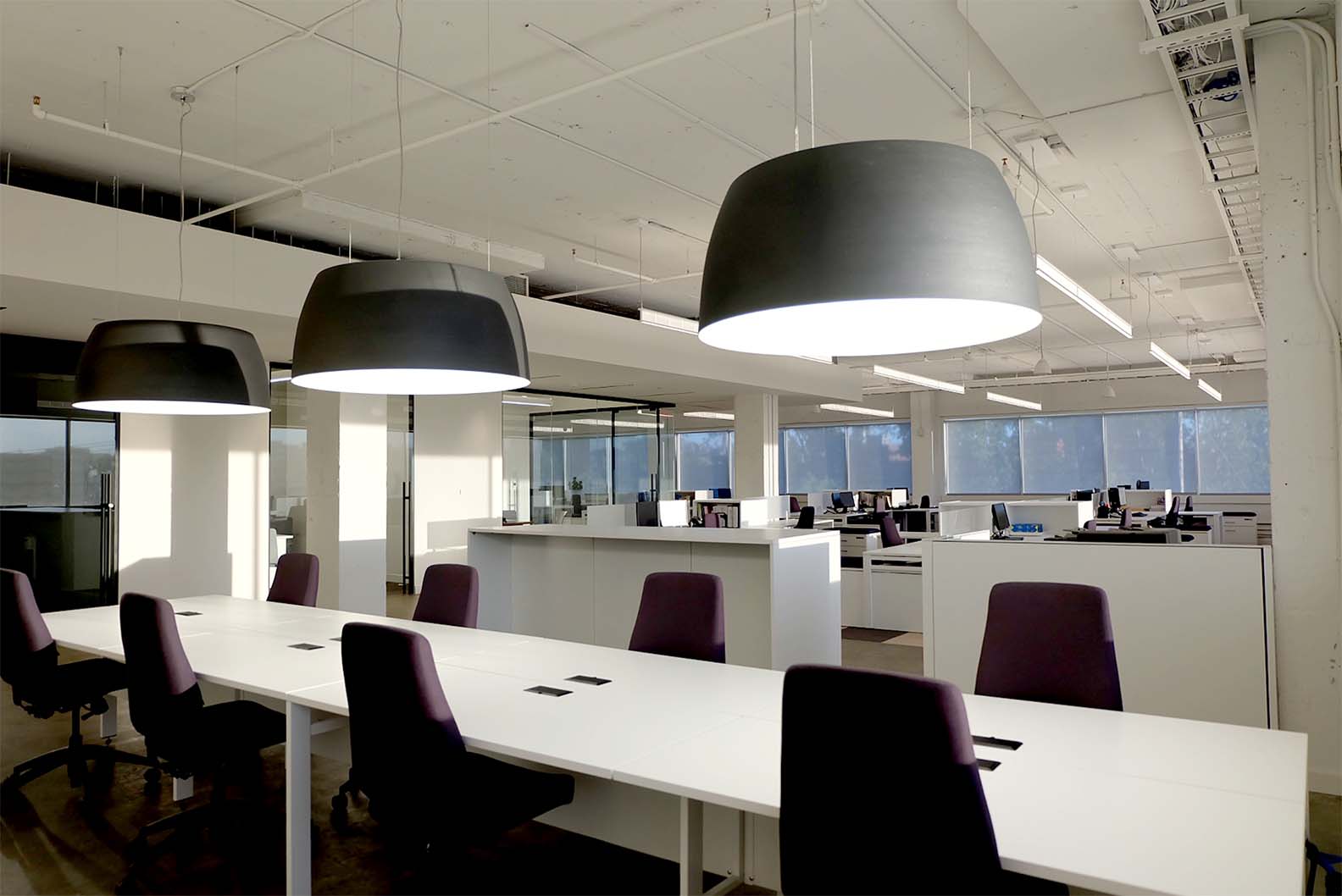 EDP is located in Mile-Ex, an area in transition. Employees come out to the park and area restaurants for dinner. The neighbourhood is part of the firm's strategy to attract young talent, which is, according to the founder, one of the growing challenges facing the lighting industry: the ability to attract new talent that will facilitate the transition from electric to electronic while respecting design and architecture.
A sample EDP client list:
• AGROPUR campus
• Press
• Centre Laval, Carrefour Angrignon, Place Alexis Nihon, Place Longueuil
• Campus Ericsson
• SAQ
• ETS
• Roccabella
• Bridgestone Firestone
• Cais
A collective vision, a capacity to adapt, ideas and innovative projects now allow EDP to harvest the fruit of their efforts and look to the future with great optimism. "We will have more than 35 employees next spring," says Serge Le Myre. "This means more competition at our table tennis tournaments."
Find out more about EDP: http://www.edpinc.ca/.