2023 IES Distinguished Service Award Shirley Coyle
August 8, 2023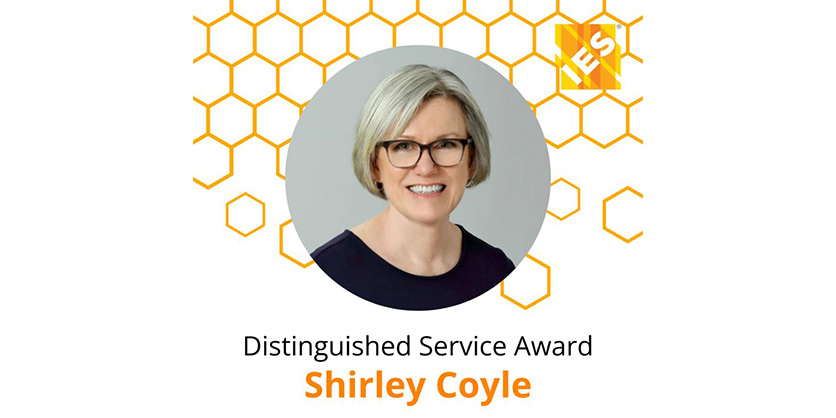 Shirley is recognized for exemplary service to the Society through her strategic leadership guiding the Society governance and management; ongoing commitment to the planning, development and implementation of outdoor lighting application standards; liaison to affiliated international organizations; and sustained contributions to outdoor lighting education provided by the Society's Street and Area Lighting Conference.
About the Distinguished Service Award
The IES Distinguished Service Award was established in 1967 to honor those who have significantly furthered the mission of the IES in non-technical areas. To be eligible for the DSA, a candidate shall have performed at least fifteen years of dedicated service to the Society.
More information available here