DLC Controls Summit 2023: Unlocking the Potential of Networked Lighting Controls
August 8, 2023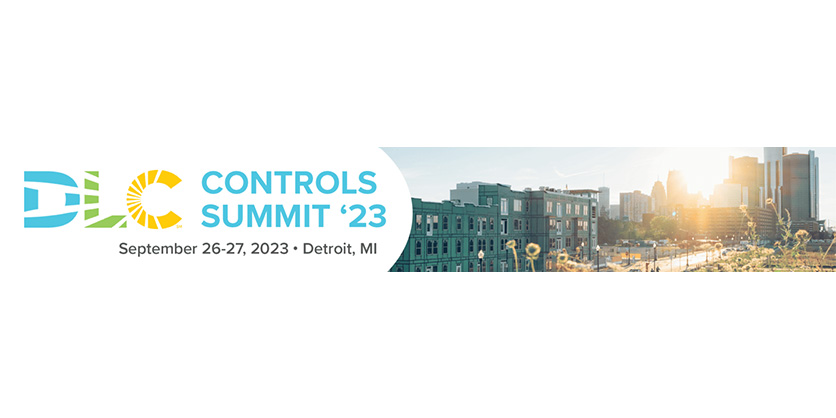 Join us in Detroit on September 26 and 27 for the 2023 DLC Controls Summit, "Unlocking the Potential of Networked Lighting Controls." Networked Lighting Controls (NLCs) can boost energy savings 49% on average compared with savings possible through LEDs alone. Despite this high potential, NLCs have achieved less than 1% market penetration. We're all well aware of the challenges: Lack of incentives, complex system architecture, low interoperability, and an absence of education and sales training to name a few. During this summit, you'll mingle with like-minded market influencers to hatch a plan to escape the cycle of frustration.
Everyone is focused on the puzzle piece in front of them, but to solve the problem we need to work together. Sharing proven strategies and lessons learned will get us on the road to adoption for greater savings, demand controls, and a grid enabled future. Our combined expertise holds the key to leveraging today's technology and unlocking the solution not just for tomorrow, but the strategy for the next decade.
Who Should Attend
The DLC Controls Summit is an opportunity for professionals who design, promote, install, and incentivize lighting controls to network, learn, and collaborate on ways to break down the barriers plaguing lighting controls in commercial buildings of all sizes.
DLC Members, Utility Energy Efficiency Program Staff, and Program Implementers
As decarbonation strategies are prioritized, the role of energy efficiency measures becomes increasingly important to make electrification viable. Cracking the code of NLC adoption can unlock 49% savings in commercial lighting projects and allow you to continue to claim lighting savings for years to come.
Lighting Controls Manufacturers & Representatives
The opportunity to address an underserved market exists, and this is your chance to collaborate with other segments of the industry and bring back insights to inform your next round of product development. What challenges do they face and which product features might increase adoption? The conversations and your feedback will inform the DLC's next round of technical requirements.
Lighting Controls Installers and Other Trade Allies
You're tasked with decoding both program requirements and product manuals while trying to meet customer expectations. Your experiences will help us uncover insights to improve both programs and products and clear the path to smooth, successful installation in an untapped market.
Decarbonization Advocates
Explore how NLCs can form the backbone of grid-enabled solutions. Lighting controls don't only provide energy savings, but can also open up non-energy benefits like productivity gains, safety and security enhancements, and extended product lifecycles. Your input on the role of codes and standards play in commercial buildings will launch the next iteration of our electrical grid.
Summit Agenda
Download the agenda below. Please note the agenda is subject to change up until the event date.
Summit Registration
$349.00 – Early bird rate, expires September 5, 2023.
$399.00 – Standard rate, begins September 6, 2023.
Due to space constraints and to ensure a variety of perspectives during discussion sessions, we ask that you limit your registration to no more than two attendees per company.
Cancellation Policy
Cancellations received by September 5, 2023 will receive a refund, minus a $50 processing fee. Cancellations received after September 6, 2023 and no shows will not receive a refund.
Accommodations
Hotel
Detroit Marriott at the Renaissance Center Renaissance Center
400 Renaissance Drive, Detroit, MI 48243
Reservation Link
The DLC Group Rate of $274+ tax (currently 15%) is good until 5:00PM EST on Monday, September 4, 2023. Reservations are made on a first-come, first-served basis. Book your reservations early to ensure you receive the discounted rate.
Airport and Transportation
Airport
Detroit Metropolitan Wayne County Airport, usually called Detroit Metro Airport, Detroit Metro, Metro Airport, or simply DTW is the main airport hub.
Transportation Options
For transportation options and cost to/from the hotel please refer to this link.
COVID-19 Policy
The health and safety of our attendees is important to the DLC. The DLC will comply with all local, state and federal COVID-19 mandates.
*These policies are subject to change.
More information available here