IES Edmonton – Fundamentals of Lighting Course Planned for Autumn 2023
June 22, 2023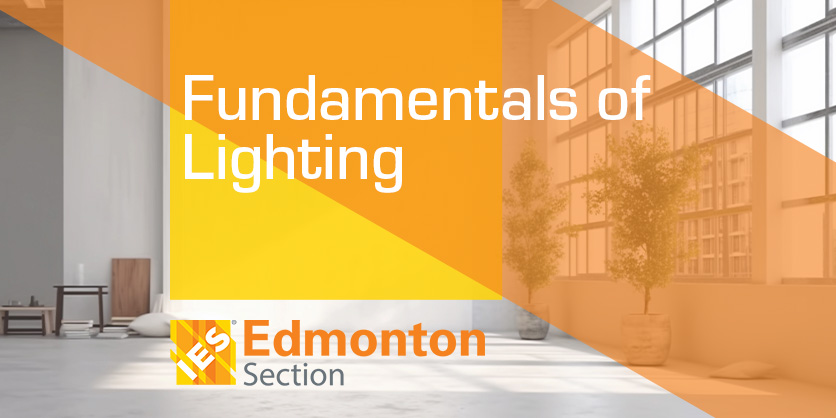 IES Edmonton would like to update you on the latest plans for hosting a Fundamentals of Lighting class for the Northern Alberta IES section.
IES Edmonton is excited to announce that the Edmonton/Northern Alberta section will be offering an in-person Fundamentals of Lighting course this coming Autumn 2023, so we ask you to "Save the date!" and pass the message along to those who might be interested.
The feasibility for Online/Remote access for those who cannot attend the class in-person is also being discussed, and confirmation of whether or not we can offer this option will be announced when known.
A detailed announcement with exact dates, times, venue, cost, and other information will be sent out at the beginning of September.
Thank you,
IES Edmonton Board of Managers
Fundamentals of Lighting
Course Overview
This IES course provides participants with an introduction to the fundamentals of illumination.  It gives a comprehensive overview of basic lighting principles, lamp and luminaire types, lighting calculations, and controls, as well as functional and aesthetic applications best practices.  This course is ideal for architects, engineers, designers, contractors, sales reps, customer service reps, manufacturers, distributors, and students.
More information available here
Related Article
Lighting is the most visible element of electrical design, and arguably, the entire building. An effective lighting design and installation enhances architectural features and integrates seamlessly into the users subconscious. As designers, we spend hours selecting the proper luminaires and controls to create the desired effects and space.