IES Edmonton: Bringing Lighting to Life!
May 17, 2023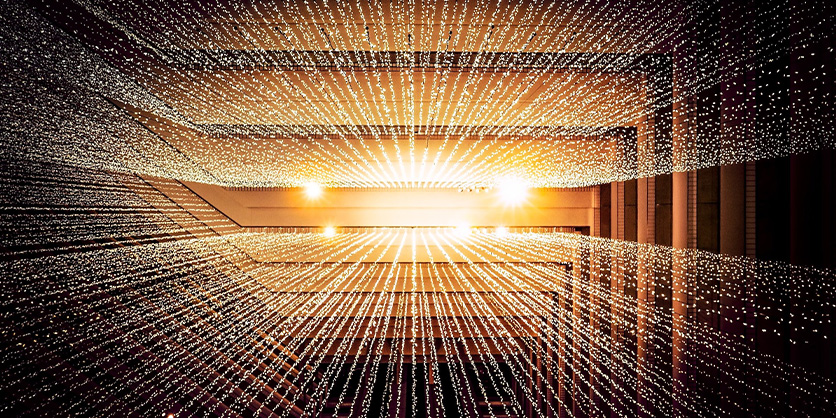 Lighting is the most visible element of electrical design, and arguably, the entire building. An effective lighting design and installation enhances architectural features and integrates seamlessly into the users subconscious. As designers, we spend hours selecting the proper luminaires and controls to create the desired effects and space.
And then….
We hand these designs over to contractors who don't always have the time to understand our vision.
Commissioning is the bridge.
It's a bridge between the owners and us as designers.
It's a bridge between us as designers and the contractors.
It's a bridge between the contractors and the owners.
We are all doing our jobs well when the owner's vision and needs are reflected in the final installation.
All projects are worth realising the owner's intent for the space. Practical methodology is outlined in LP-8 that can be applied to projects as simple one room upgrades to complex major new construction. This lighting practice has been completely overhauled to reflect current technologies, and includes practical, real-life examples. This presentation is a preview of the revised lighting practice (prior to public review) focusing on what you can do to bring success to all of your projects.
Biography
Trina Larsen is an electrical engineer with a passion for lighting design and implementation. She is the founding Principal of Larsen Engineering, and has contributed to the Edmonton landscape with a portfolio focusing on the sustainable electrical design of new buildings, renovations and project planning for over 25 years. Trina loves being able to contribute to City place-making through projects as diverse as the Edmonton Funicular and exterior lighting policy development, to heritage building preservation and new landmarks like the Royal Alberta Museum. Trina relishes in the opportunity to bring diverse groups of people together toward a common goal – develop beautifully designed spaces that offer occupant comfort, ease of maintenance, and low energy consumption.
Trina holds a Bachelor's Degree in Engineering Physics and a Masters Degree in Electrical Engineering, both from the University of Saskatchewan. She is a past president of Section 79 of the IES, and served on the IES commissioning committee for ANSI/IES LP-8, in all three of its iterations. Several of her projects have received recognition with an IES Award of Merit.
In her spare time, Trina enjoys the outdoors. From mountain biking, cycle commuting, cross country skiing, skateboarding, hiking, canoeing or trail running, when not involved in project work – Trina can be found outside.
Event Details
Wednesday, May 31, 2023
11:30 13:30
Stantec Tower – 4th Floor10220 103 Avenue Northwest Edmonton, AB, T5J 0K4Canada (map)
Schedule of Events
11:30am – 12:00pm: Registration & Refreshments (Sandwiches, Soup and Salad. Please inform us of any dietary restrictions.)
12:00 – 1:00pm: Presentation
1:00 – 1:30pm: Networking & Discussion
Upon arrival, please take the main elevators to the 4th Floor for the Stantec Reception, where you will check in and receive your name tag. Reception will provide you directions to the 3rd floor, where the presentation will be held.
More information available here
Related Event