The 2023 IALD International Lighting Design Awards
September 19, 2023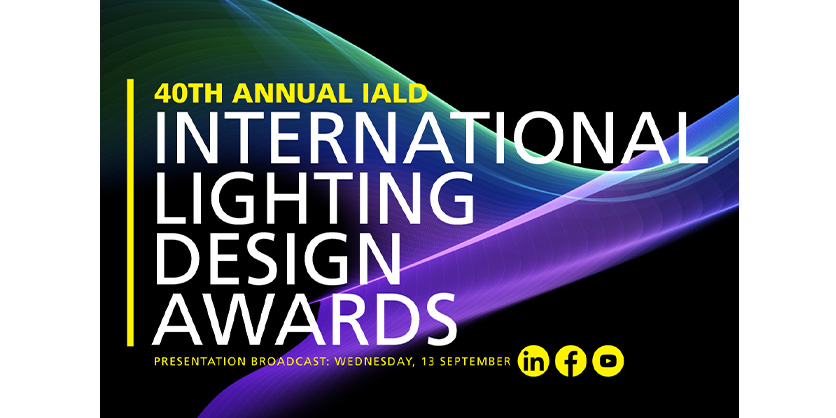 Now in its 40th year, the IALD International Lighting Design Awards is the longest-running award program that recognizes architectural lighting design excellence.
The 40th Annual IALD International Lighting Design Awards presentations was made possible by our title sponsor Acuity Brands, and broadcast globally on 13 September, 2023.
The full presentation is available for viewing on the IALD YouTube, Facebook, and LinkedIn channels at your leisure, or you can watch right here:
2023 IALD Award Winners
The IALD is pleased to announce the following projects as winners of award categories in this year's selection. Congratulations to all our winning lighting design firms!
The 2023 IALD Radiance Award for Excellence in Lighting Design
---
The Church of Our Lady of Laeken
Brussels, Belgium
Fiorenzo Namèche, IALD
Guerric Hocepied, LIGHT-TO-LIGHT
Photography © Marc Detiffe
The 2023 IALD Awards of Excellence
---
550 Madison Avenue Lobby
New York, New York, USA
Martin van Koolbergen, IALD
Stacie Dinwiddy, CLD, IALD (formerly of KGM Architectural Lighting)
Stacey Bello
Dorothy Underwood, Assoc. IALD
KGM Architectural Lighting
Photography © James Ewing, Gensler
Central Library of Esfahan Municipality
Esfahan, Iran
Niloofar Behnia
Hossein Shahparifard
Masoud Heydari
Behin Lighting CompanyPhotography
© Negar Sedighi
Espenes Rest Stop
Sørfjorden, Hardanger, Norway
Paul Traynor
Arve Olsen
Christina Haraldseth
Benjamin Reinhoff
Øystein Johansen
Light Bureau
Photography © Fovea Studio
INC Boutique
Hangzhou, China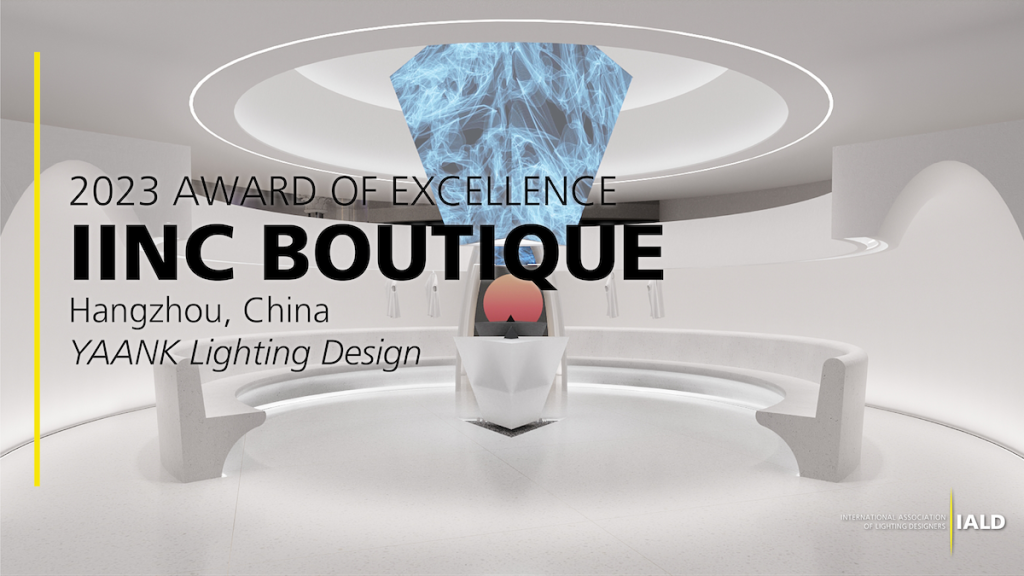 Ke Yang
Wei Liang
He Zhang
Bingxue Xia
YAANK Lighting Design
Photography © Ye Song;
© Hanmo Vision
Indoor Lighting for the Mausoleum of Theodoric
Ravenna, Italy
Lorenza Golinelli
Alberto Ricci Petitoni
I-DEA s.r.l.
Photography © Oscar Ferrari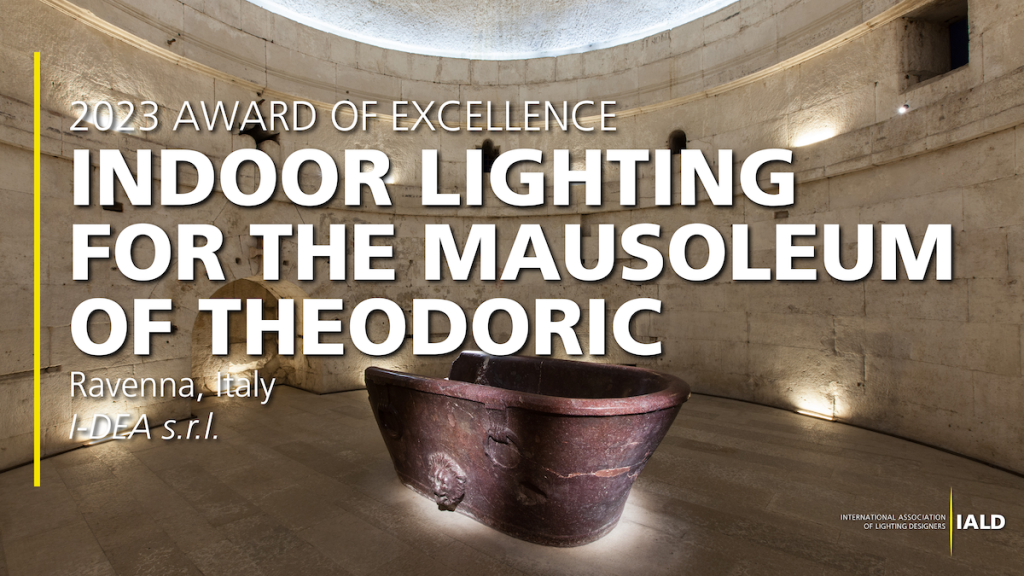 New Perelada Winery
Girona, Spain

Maurici Ginés, IALD 
Víctor Vinyamata 
Núria Barat 
Alessandra Bertolini 
Fernando Rojo 
Asia Sierra 
Bernat Badia 
Mauro Vásquez 
Mariah Peláez 
Verónica Agnolutto 
Clara Massó 
Artec Studio
Photography
© Hisao Suzuki; © Pep Sau
Polish Army Soldiers' Cemetery at Westerplatte
Gdańsk, Poland 
Tomasz Klimek 
Maciej Nowak 
Aleksander Nowacki 
Mikołaj Szubert-Tecl 
Dariusz Piech 
Michał Podsiadły 
QLAB Laboratory of Light 
Photography © Piotr Krajewski; © Konrad Matulaniec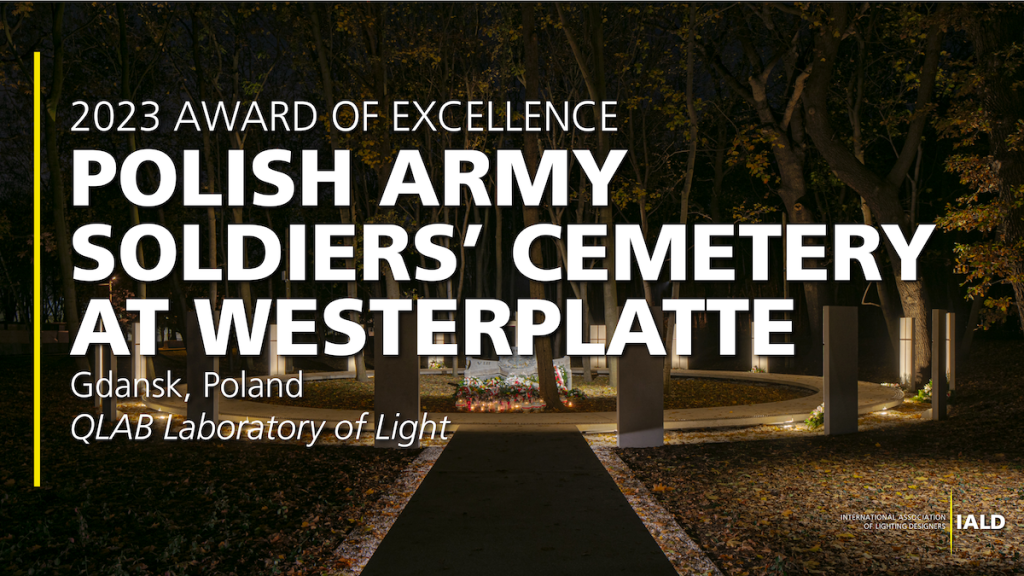 Rochester Cathedral
Kent, United Kingdom
Ryan Slessenger
David Burch
John Hebberd
CES Lighting & Electrical Specialists
Photography © Nikhilesh Haval, 
Nikcreations

Videography © David Ford, 
The Light Painters
 Suzanne and Water Scott Aquarium 
Omaha, Nebraska, USA 
Steve Gollehon 
Jeff Frank 
Alex Asay 
Morrissey Engineering 
Photography/Videography © Tom Kessler
Zero-Energy Media Façade
Basel, Switzerland
Valentin Spiess 
Reto Weljatschek 
Michael Stucki 
Gesine Gennrich 
Erik Eggeling 
Ivo Schüssler 
Oliver Heyerick 
iart
Photography © Laurids Jensen; © iart; © Michele De Lucchi + AMDL CIRCLE 
Videography © iart 
The 2023 IALD Awards of Merit
---
American Museum of Natural History –
Allison and Roberto Mignone Halls of Gems and Minerals
New York, New York, USA
Richard Renfro
Jenny Stafford
Matt Caraway
Aylin Aydin
Angie Ohman
Paola Bernal
Renfro Design Group
Photography © Frank Oudeman; © Renfro Design Group
Athens Olympic Museum 
Marousi, Athens, Greece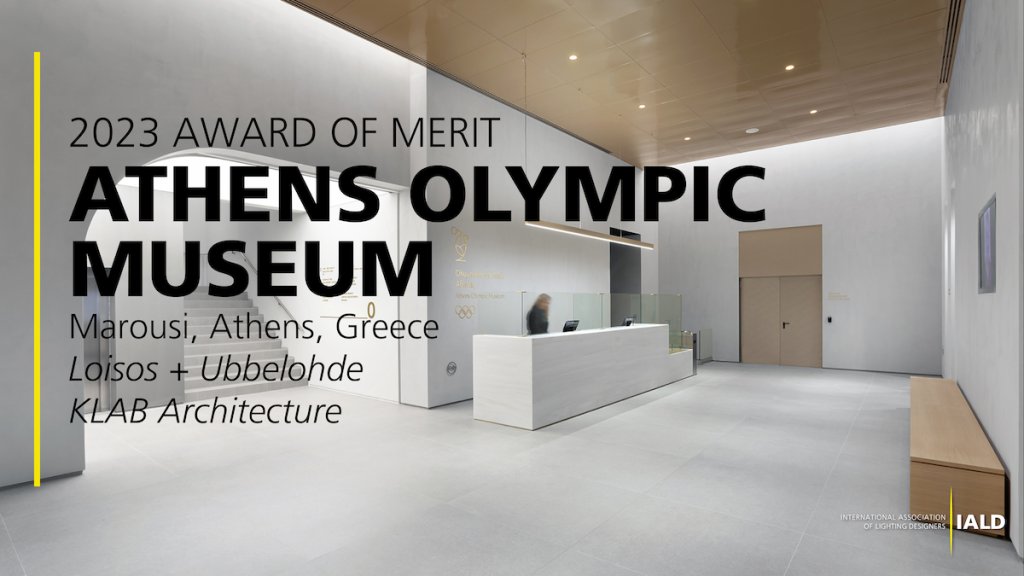 Abe Shameson, Loisos + Ubbelohde
Konstantinos Labrinopoulus, KLAB Architecture
Loisos + Ubbelohde in collaboration with KLAB Architecture
Photography © Mariana Bisti 
 Biograph Pilot Clinic 
San Mateo, California, USA 
Kristin Peck, Assoc. IALD 
Cory Madeson 
Anna Lok 
PritchardPeck Lighting 
Photography © Adam Rouse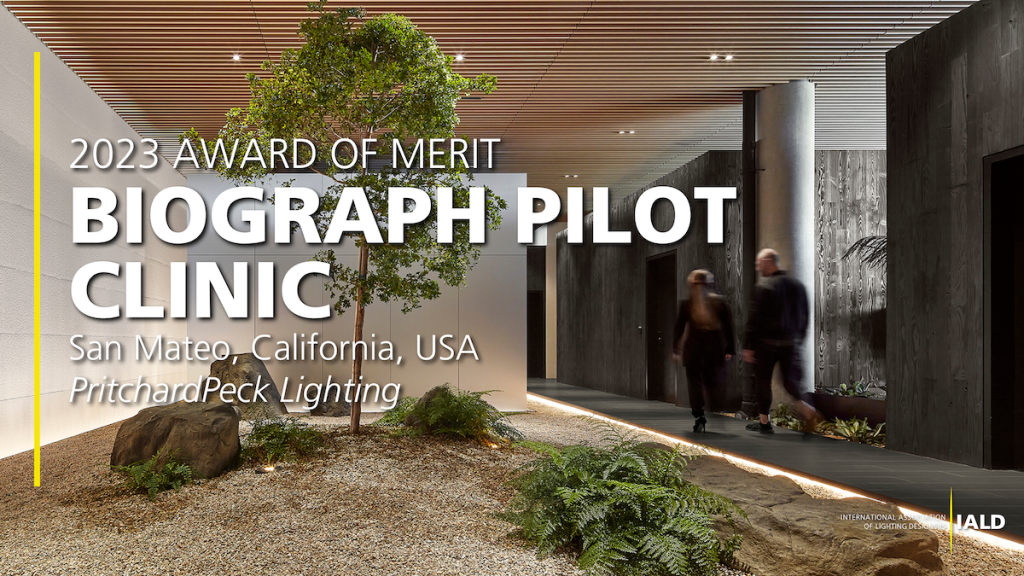 The Elizabeth Line: Line-Wide Design
London, United Kingdom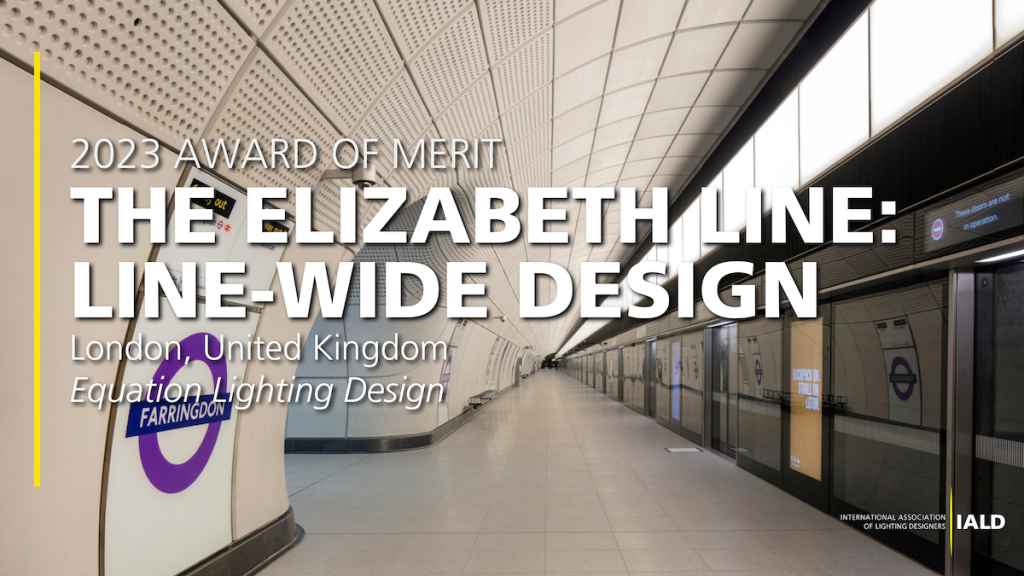 Keith Miller, Assoc. IALD
Philip Avery, Assoc. IALD
Equation Lighting Design
Photography © Morley von Sternberg, FRIBA
 Greenhills Beach Residence 
Sydney, New South Wales, Australia 
Donn Salisbury, IALD
Vladi Rosolova (formerly of Electrolight)
Electrolight
Photography © Rohan Venn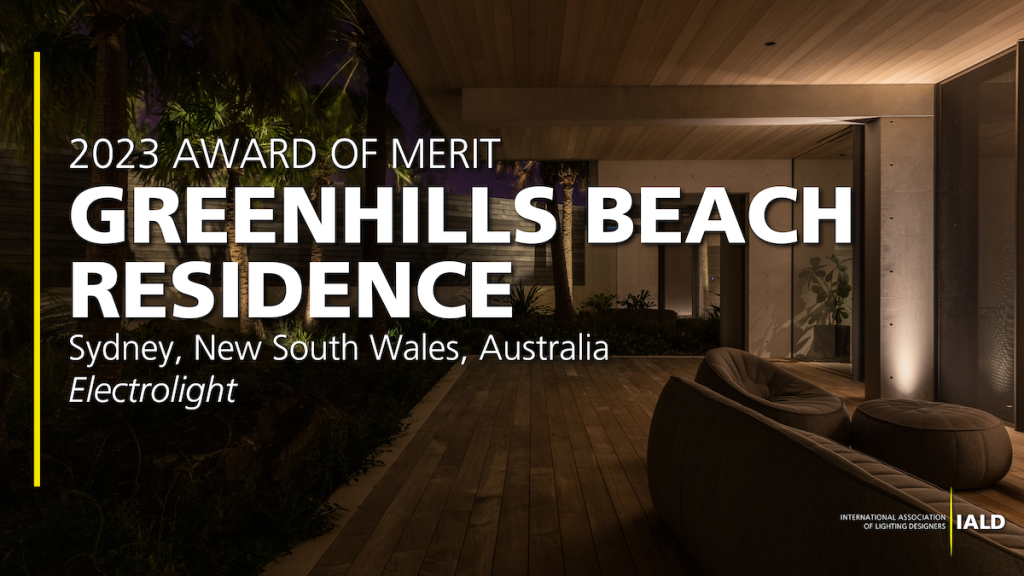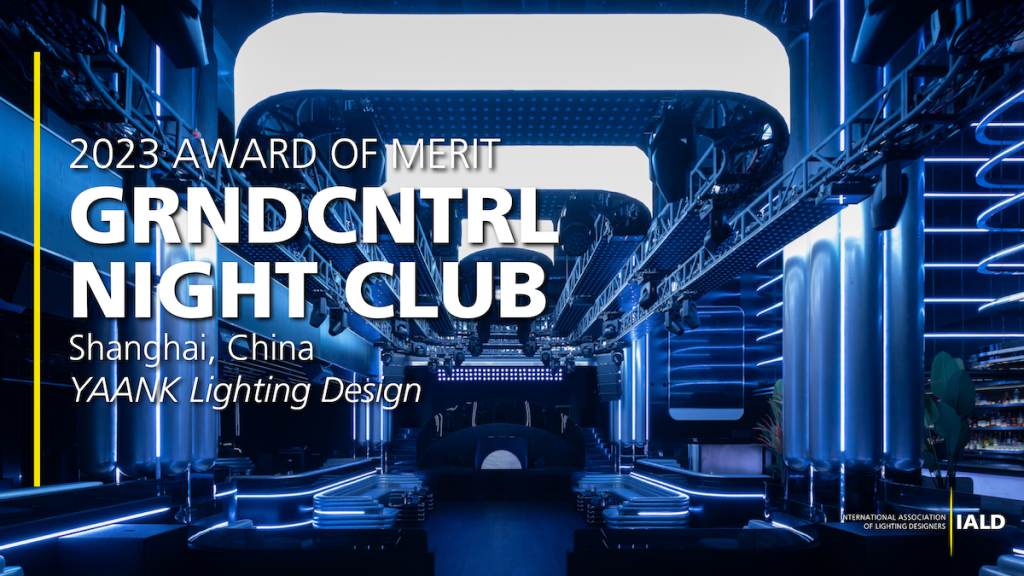 GRNDCTRL Night Club
Shanghai, China 
Ke Yang
YAANK Lighting Design
Photography/Videography © Feng Shao
 Hallgrímskirkja 
Reykjavík, Iceland 
Örn Erlendsson
Guðjón L. Sigurðsson, IALD
Katerina Blahutová
Erling Þorgrímsson
LISKA ehf.
Photography © Örn Erlendsson
 The Schwarzman Center Renovation at Yale University 
New Haven, Connecticut, USA 
Ishikawa Prefectural Library
Ishikawa, Japan 
Kaoru Mende, FIALD
Mari Kubota, Assoc. IALD
Momoko Muraoka, Assoc. IALD
Hikaru Kimura
Lighting Planners Associates
Photography © Lighting Planners Associates
Hervé Descottes
Wei Jien
Leah Xandora
Wen Y. Lin
Anna Muslimova
Yasmin Giacoman
Mayumi Yasuda
L'Observatoire International
Photography © Francis Dzikowski, Otto
Senate House Steps, University of London 
London, United Kingdom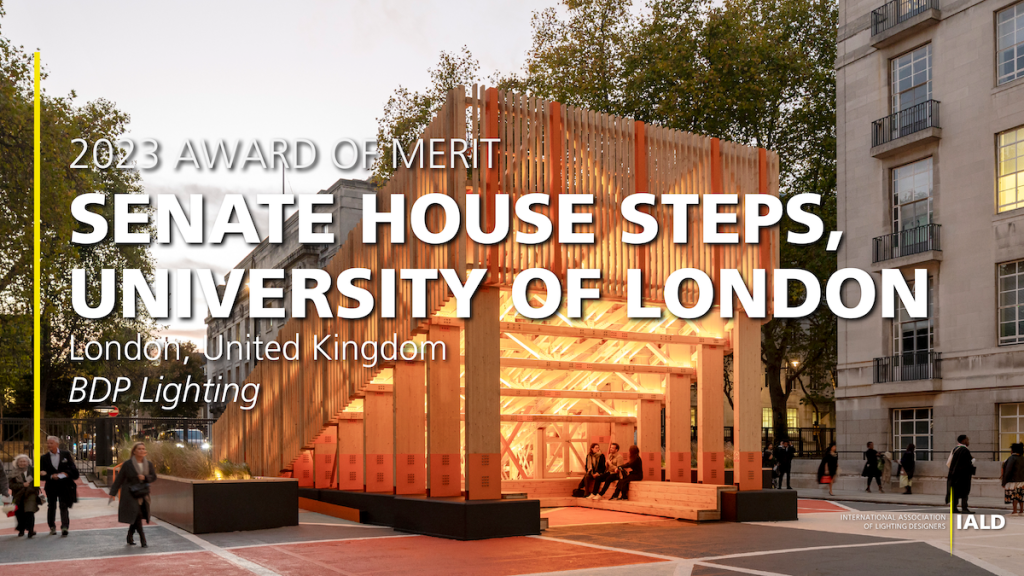 Sarah Alsayed
Colin Ball, IALD
Ollie Lambert
Mark Ridler
BDP Lighting
Photography © Nick Caville
SETSU Niseko – a Seven Palms Resort (Reception, Lobby Lounge & Wine Bar)
Hokkaido, Japan 
Shigeki Fujii, Assoc. IALD
Sanny Yuwono
Nipek
Photography © Nipek
 Steinmetz Hall, Dr. Phillips Center for the Performing Arts 
Orlando, Florida, USA 
Ann Kale, IALD
Nathaniel Bartos, Assoc. IALD
Ann Kale Associates
Photography © Ann Kale; © Ciro Coelho Photography
Queen Miami Beach (Theatre Restaurant Night Club)
Miami, Florida, USA 
Julien Caquineau 
Gareth Davies 
María Flores 
Mariel García 
Pedro Hurtado 
Carolina Ibarra 
Axel Magos 
Francisco Montes 
Marco Morales 
Thomas Paterson, IALD 
Hugo Solano 
Lux Populi 
Photography © Craig Denis Creative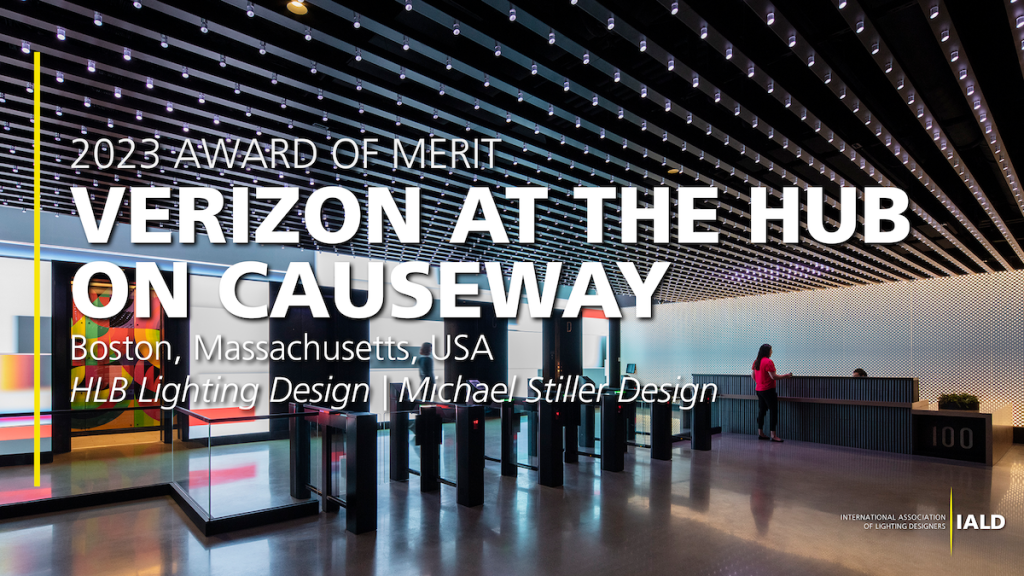 Verizon at the Hub on Causeway 
Boston, Massachusetts, USA 
Carrie Hawley, IALD
Amy Huan
Webster Marsh (formerly of HLB Lighting Design)
Michael Stiller
HLB Lighting Design + Michael Stiller Design
Photography © Andy Caulfield; © Bret Osswald
Videography © HLB Lighting Design
The 2023 IALD Special Citations
---
2023 Special Citation for Community Improvement Through Interactive Lighting
Nightshift
Toronto, Ontario, Canada 
Alan McIntosh, IALD 
Mulvey & Banani Lighting 
Photography/Videography © Osvaldo Sepulveda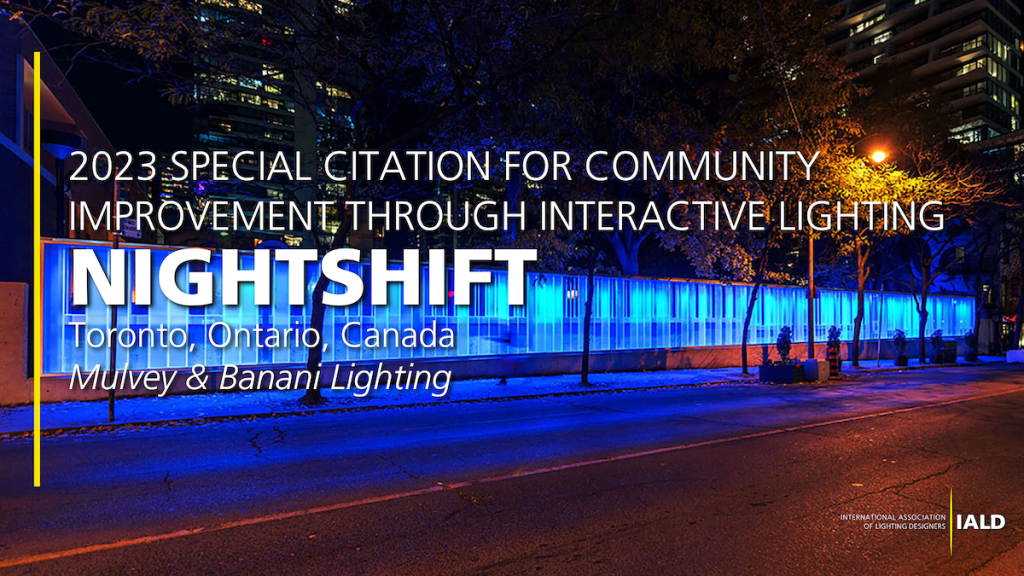 2023 Special Citation for Cost-Effective Sustainable Improvement of Community Space
Woodriff Lane Lighting Intervention
Penrith, New South Wales, Australia
Steensen Varming, in collaboration with KI Studio
Photography © Steensen Varming; KI Studio; 3S Lighting
More information available here