2022 IES-PNNL Webinar Series: Taming Complexity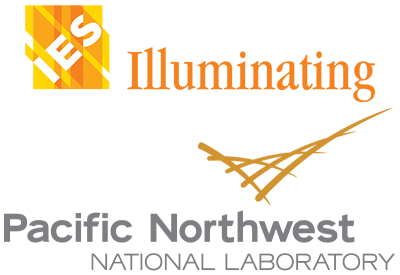 May 10, 2022
The IES, in collaboration with Pacific Northwest National Laboratory (PNNL), is pleased to offer a special five-part free webinar series, "Taming Complexity." Presented by PNNL experts and partners, this series will explore ongoing efforts to better understand and reduce the ever-growing complexity of advanced lighting systems.
Webinar participants are eligible for one (1) IES Continuing Education Unit (CEU) per webinar. The dates and topics are as follows:
Taming Energy Codes Complexity
May 26 @ 12pm ET
This webinar will examine the ins and outs of lighting energy codes, covering the origins and challenges of existing codes and the inputs, calculations, and assumptions necessary to create robust lighting power allowances for modern energy codes. Click here to register.
Taming Data Complexity
June 2 @ 12:00pm ET
Presenters will discuss how to collect and utilize data from a variety of devices to better understand system performance, occupant behavior and environmental satisfaction. Click here to register.
Taming Flicker Complexity
July 7 @ 12pm ET
Presenters will share results from a recent PNNL human-subjects study on the visibility of TLM waveforms at or above 90 Hz, exhibiting different shapes, frequencies, modulation depths, and in the case of rectangular waves, duty cycles. Click here to register.
Taming Sustainable-design Complexity
August 4 @ 12pm ET
This webinar will share perspectives from a manufacturer and an architect on current roadblocks to achieving circular design practices at various stages of the product or project, and will focus on supporting positive environmental impacts extending beyond energy use. Click here to register.
Taming Controls Complexity
September 1 @ 12pm ET
This webinar will explore some practical solutions to address controls complexity, including development of a clear and concise sequence of operations, the use of controls narratives, and online tools and templates to make these solutions more accessible. Click here to register.