LSI Industries Reports Fiscal 2023 Second Quarter Results and Declares Quarterly Cash Dividend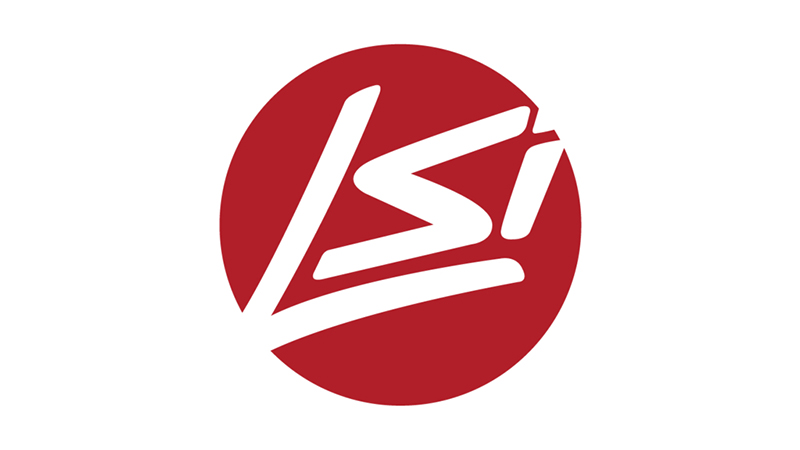 January, 31 2023
CINCINNATI, January 26, 2023–(BUSINESS WIRE)–LSI Industries Inc. (Nasdaq: LYTS, or the "Company"), a leading U.S. based manufacturer of display solutions and indoor/outdoor lighting, today reported fiscal second quarter financial results for the three months ended December 31, 2022.
Fiscal 2023 Second Quarter
Net Sales +16% y/y to $128.8 million
Net Income +107% y/y to $6.4 million; Adjusted Net Income of $7.6 million
Diluted EPS of $0.22; Adjusted EPS of $0.26
EBITDA of $11.5 million; Adjusted EBITDA $13.0 million or 10.1%/sales
Free Cash Flow of $8.9 million
Net debt declines to $60.1 million, or 1.3x TTM Adjusted EBITDA
LSI delivered strong year-over-year increases in both sales and profitability in the fiscal second quarter, driven by broad-based commercial demand across both the lighting and display solutions businesses, continued price discipline and a more profitable sales mix.
The Company reported net sales of $128.8 million in the fiscal second quarter, an increase of 16% versus the prior-year period. LSI reported net income of $6.4 million, or $0.22 per diluted share in the fiscal second quarter, versus $3.1 million, or $0.11 per diluted share in the prior-year period. Adjusted net income for the fiscal second quarter was $7.6 million, or $0.26 per diluted share, compared to $4.2 million, or $0.15 per diluted share last year.
LSI reported Adjusted EBITDA of $13.0 million for the fiscal second quarter, or an increase of 54% versus the prior-year period. The company reported an Adjusted EBITDA margin rate of 10.1%, an increase of 250 bps versus the prior year period. The improved margin rate was driven by a combination of volume growth, improved price realization, disciplined cost management and a more favorable sales mix. A reconciliation of GAAP to non-GAAP financial results is included in the attached press release schedules.
LSI generated free cash flow of $8.9 million in the fiscal second quarter, increasing free cash flow for the first half of fiscal 2023 to $19.0 million. Net debt decreased from $77.1 million entering the fiscal year to $60.1 million at the end of the fiscal second quarter, reducing the ratio of net debt to trailing twelve-month adjusted EBITDA to 1.3x from 2.2x last fiscal year.
The Company declared a regular cash dividend of $0.05 per share payable on February 14, 2023, to shareholders of record on February 6, 2023.
Management Commentary
"LSI delivered strong second quarter results, highlighted by substantial year-over-year growth in sales and profitability, along with improvements to other key operating metrics," stated James A. Clark, President, and Chief Executive Officer of LSI. "Our performance reflects balanced sales and margin performance attained across our two reportable segments, while continuing to successfully navigate a demanding operating environment.
"During the second quarter, our Lighting and Display Solutions segments each achieved double-digit sales growth and margin expansion, versus the prior year period," continued Clark. "Total Adjusted EBITDA increased 54% year-over-year in the quarter, while Adjusted EBITDA margin exceeded 10% for another consecutive quarter. We continue to grow our share-of-wallet within key verticals markets, building upon a growing base of loyal customers, while demonstrating the value of our one-stop, integrated lighting, display and merchandising solutions within underserved and emerging growth applications."
"As expected, our business continues to generate strong cash flow from operations," continued Clark. "With trailing twelve-month free cash flow conversion approaching 70%, we've continued to direct capital toward debt reduction, consistent with our current allocation priorities. During the last year, we've reduced net debt by more than $25 million and ended the second quarter with net leverage at 1.3x. We anticipate continued, positive free cash flow generation as we enter the second half of our fiscal year, positioning us to further reduce debt levels while increasing availability under our existing credit facility.
"In the second quarter, we successfully completed a $12+ million rebranding project involving approximately 200 refueling sites in Puerto Rico for a major oil company. Most of these sites were rebranded during the second quarter, as we successfully delivered on the demanding scheduling requirements of the customer. Following the successful completion of this project, which was our first ever project in Puerto Rico, we continue to evaluate additional early-stage international market opportunities that could represent exciting new entry points for our business.
"Also in the second quarter, one of the nation's largest grocery chains awarded LSI a major display case expansion and replacement project, committing to purchase more than $12 million of refrigerated and non-refrigerated displays during the next nine months. The award follows the successful completion of an earlier project with the same customer, which represented a similar number of stores and revenue profile. Our grocery customers continue to invest in programs to enhance the customer shopping experience and generate incremental sales," noted Clark. "LSI is well positioned to capitalize on these opportunities, partnering with a number of grocery chains on their specific branding and technological requirements.
"The Lighting segment continued its strong momentum during the second quarter, generating year-over-year sales growth of 17%, while operating earnings improved 45% versus prior year. Sales growth was broad-based, with significant increases in all vertical market applications. Our new product development activity the last two years prioritized improving and expanding our indoor product range for select vertical markets which, when combined with our widely accepted outdoor portfolio, creates a powerful, value-add solution set. Indoor sales continue to accelerate, achieving second quarter sales growth of 32%. Our enhanced offering has increased the number of orders containing both indoor and outdoor products, serving to increase our average order size.
"Display Solutions segment sales increased 15% versus the prior year second quarter, reflecting volume growth across a number of our key verticals. Our order fulfillment and service execution for these made-to-order custom specification projects have been excellent, meeting or exceeding demanding delivery requirements despite ongoing delays and changes to customer installation schedules, permitting and component availability. The Display Solutions segment gross margin improved 620 bps year-over-year, given favorable program pricing and improved sales mix. Operating income margin improved to 12.8% compared to 7.4% in the fiscal second quarter last year.
Clark concluded, "We delivered a solid second quarter and we exit the fiscal first half with continued momentum across our business. Demand levels in key vertical markets remain favorable, our backlog is healthy, customers increasingly recognize the value of our solutions, manufacturing and supply chain execution remain on-point, and positive cash flow and debt reduction are expected to continue. Looking ahead, despite ongoing pressures on the general economy, we remain optimistic about the second half of the fiscal year and the long-term prospects of our markets. We'll continue our emphasis on balancing short-term execution with long-term investments to build the business and achieve profitable growth in the years ahead."
For more information