LEDucation 2024 Call for Speakers Deadline September 1st
July 31, 2023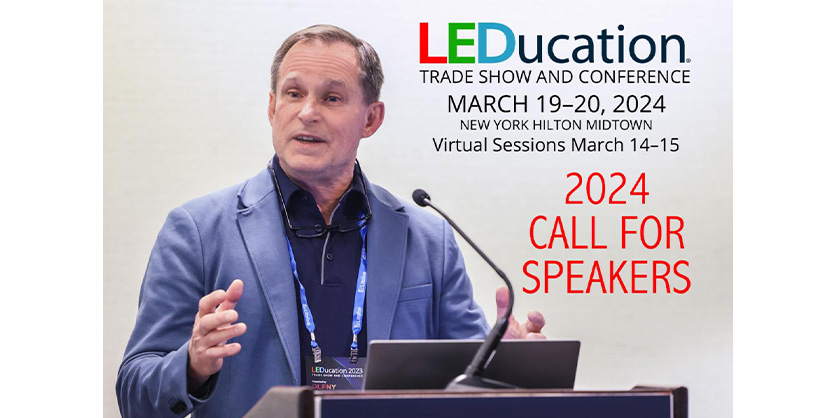 If you are passionate about sharing your expertise and research in lighting, and can deliver the best possible content relevant for our audience, LEDUCATION WANTS TO HEAR FROM YOU!
LEDucation is currently accepting proposals for the March 2024 Educational Program through September 1, 2023.
The 2024 Trade Show and Conference is set for March 19–20 at the New York Hilton Midtown in New York City. Virtual sessions will be offered the prior week, Thursday, March 14th and Friday, March 15th.

Sessions are AIA CES–approved
LEDucation speaker submissions require an abstract and learning objectives for proposed sessions. The learning objectives must be clear and measurable. We are seeking presentations on the following topics:
More information available here
Related Article
What was originally conceived as a regional lighting show 17 years ago in the most densely populated city and architectural hub in the country has steadily evolved into a premier trade show destination for the architectural lighting community at large. And while the pandemic has dampened subsequent attendance at trade events in nearly every category (including consumer electronics), it does not seem to have affected the microcosm that is LEDucation.