EiKO Announces New Leadership
May 8, 2023
David Gordon
EiKO announced recently new executive leadership that will "double down on Customer Service, Supply Chain efficiencies and Product Innovation.
According to the Eiko New Leadership press release …
"EiKO Global, a trusted partner to the lighting industry for over 45 years, today announced the addition of two new members to its Executive team, better positioning the company to continue to deliver a superior customer experience and high-quality lighting products worldwide. 
"The lighting industry has been changed forever by the events of the past few years.  There is growing interest in the conservation of scarce energy resources, rising popularity of sustainable and automated lighting technologies as well as the refactoring of global supply chains",  said Gary Withers, Founder of EiKO Global and Board Advisor.  "The change in leadership we are announcing today will position EiKO Global to lead from the front on these important market changes for the benefit of our customers and partners."

Gary Withers, Founder of EiKO Global and Board Advisor
Matt Johnson, a seasoned Executive leader who has nearly 40 years of sales, marketing and operations experience has been named as EiKO Global's new Chief Executive Officer.  Matt has a passion for Customer Service and has been an innovator in this area, developing programs and strategies to enhance customer experience throughout his career. Prior to joining EiKO Global, Matt was the Chief Operating Officer of Pep Boys, where he led Operations, Supply Chain, Merchandising, and Project Management.
Prior to Pep Boys, he served as COO and Executive Vice President for Parts Authority, LLC, a leading distributor and has also held senior management positions at other leading companies during his accomplished career.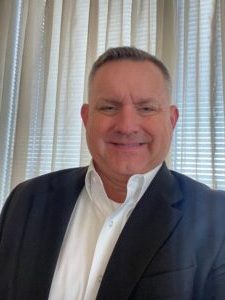 Rick Laird, has over three decades of lighting experience that he is bringing to his new role as President of North American operations at EiKO Global.  Even more important than Rick's deep industry experience, he brings a unique knowledge of EiKO's business and the company's operations to the leadership team. Rick began his lighting career at Philips Lighting in 1990, moved to Osram Sylvania in 1995, and initially joined EiKO in 2007. During his career, he has spent time in several different roles including product development, sales/marketing, and business unit management before ultimately leading the EiKO business in 2017, taking the helm from the founder and then current CEO of the business, Gary Withers. 
After a short time away from the company, Rick has stepped back in to work hand in hand with Matt Johnson and the entire Executive leadership team to continue to grow the business and take the company to the next level.
"We are excited to have the opportunity to bring together such a unique combination of talent and experience to the EiKO Global leadership team", said Michael Morrissey, Managing Principal at Inverness Graham Investments. "As our new CEO, Matt impressed the Board with his vision for the future of the business and his strong commitment to providing a superior customer experience. We are looking forward to supporting and working with Matt and Rick as they grow and enhance the EiKO business."

Michael Morrissey, Managing Principal at Inverness Graham Investments
More information available here