AimLite Approved by the National Lighting Bureau's Trusted Warranty Evaluation Program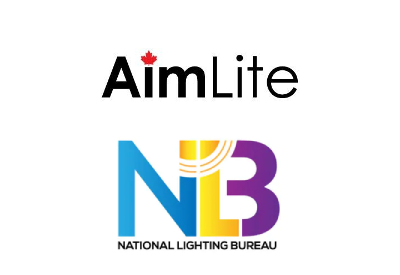 Mat 27, 2022
AimLite is proud to announce that its Products Warranty has been awarded certification by the National Lighting Bureau's (NLB) Trusted Warranty Program. The NLB Trusted Warranty Program recognizes excellence in lighting companies that meet objective quality standards and practices regarding their warranty administration.
In order to obtain that certification, AimLite was assessed based on five criteria: formal warranty process, warranty language, length of business/warranty insurance, technical evaluation, and claims review evaluation. By complying with the five evaluation criteria, AimLite clearly demonstrates its commitment to providing quality products and services to its customers.
The main intent of the Trusted Warranty Program is to promote excellence in responding to warranty issues and to give industry stakeholders confidence in specific manufacturers that had their warranty program inspected.
Mary Beth Gotti, NLB Chair stated, "We are excited that AimLite sought and achieved the Trusted Warranty Evaluation Program certification. The TWEP is an independent validator for their warranty program."