Speakers Announced for 2022 ArchLIGHT Summit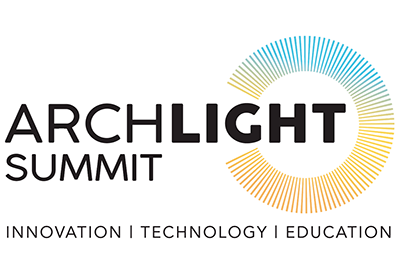 May 19, 2022
ArchLIGHT Summit, the new lighting trade event and educational platform for the architectural, specification and design communities, has announced the schedule of speakers and events. The second edition, taking place September 15-16, 2022, will welcome attendees to review new technologies, network, and attend a wide range of CEUs from lighting and design/build thought leaders. The event website is www.archlightsummit.com
Over two days, attendees will have access to more than 25 seminars, discussions, and events offering timely and accredited sessions for lighting solutions, trends, and standards, but also addressing agency dynamics, diversity and inclusion, workplace evolution, and allyship. There will also be plenty of networking and celebrating.
Access to the ArchLIGHT Summit show floor is complimentary, and a $50 flat fee will allow attendees access to all education and hospitality events. The full list of speakers and schedule is now available at https://archlightsummit.com/events/. Attendee registration will open later this month.
"Our goal is simple: deliver content that is inspiring, meaningful, and practical," said Cindy Morris, president and CEO of Dallas Market Center. "Our speakers represent top minds and talent in the field of lighting but also business experts and leaders for critical social issues. We are tackling substantive topics that will benefit all attendees."
Speaker and event highlights include:
Landscape lighting expert Jan Moyer will present "Deciphering the Language of Landscape Lighting on Thursday, September 15, at 2 p.m. This session will be followed by a book signing of "The Art of Landscape Lighting: A Designer's Companion."
Lauren Dandridge and Nick Albert collaborate for a session on "Putting Allyship into Practice" on Friday, September 16, at 1 p.m. Both are respected and award-winning veterans of the business.
Complementing this session will be other seminars on diversity and inclusion such as Alana Shepard on Fostering a Safe, Inclusive Environment for LGBTQIA+ People (Friday at 3:30 p.m.) and Kevin Coleman on Uncovering Bias and Microaggression in the Lighting Industry and Workplace (Friday at 2 p.m.).
Women in Lighting + Design will once again kick off ArchLIGHT Summit with a pre-event welcome party on Wednesday evening, September 14, and will host a breakfast workshop on Friday morning, September 16.
AAILA (American Association of Independent Lighting Agents) is sponsoring and leading a session about the evolution and value of lighting agents on Thursday, September 15, at 10 a.m. AAILA is also sponsoring the opening night Happy Hour, 5 p.m. – 7 p.m. that evening.
Shoshanna Segal will host a session on lighting controls entitled Control Intent Narratives and Sequences of Operation on Thursday, September 15, at 10 a.m.
The Editor in Chief of ARCHITECT magazine, Paul Makovsky, will host a panel of Texas-based architects at 11:30 a.m. on Thursday, September 15, to talk about how projects in Texas are shaping design directions in the built environment.
Two lighting designers from Essential Light, Jacob Gerber and Gabi Korac, will talk about using Revit modelers in lighting design. That session is on Friday, September 16, at 1 p.m.
Interactive sessions focused on TM-30 color rendition and luminance tools will be repeated over the course of both days to enable more attendees to participate, including sessions specifically targeted for students.
New for 2022: Sonneman will host a Relaxation Station in their showroom, which is near seminar programming rooms on the fourth floor of the Trade Mart. All attendees are invites to enjoy refreshments and review their 8,500 square foot showroom.
For the convenience of attendees and exhibitors, complimentary lunch and snacks will be served on the show floor each day.
The event schedule was shaped by ArchLIGHT Sumimit's esteemed Advisory Board, which includes professionals and educators in the lighting, design and architectural disciplines. New Board members Michelle Cruz of Putterman Scharck and Shahad Niyazi Sadeq of AIA's Springfield Chapter join veterans Craig Bernecker of The Lighting Education Institute, Andrea Hartranft of Hartranft Lighting Design, Alyssa Humphries Stewart of Texas Christian University, Archit Jain of Oculus Light Studio, Kelly Roberts of WALD Studio, and Laura McDonald Stewart of Laura McDonald Stewart Enterprises and Plinth and Chintz.
A limited number of exhibit spaces remain available for the 2022 ArchLIGHT Summit. Each exhibiting brand is limited to a single 10'x10' booth or maximum of two 6'x10' booths, although there will be a wait list for additional requests. Booth location assignments will take local and regional agency representation into account to optimize convenience for attendees and exhibitors. Custom sponsorship and marketing packages are also available to increase visibility, with complete information available at https://archlightsummit.com/exhibit/.
Dozens of existing architectural lighting resources at Dallas Market Center and a robust local specification community prompted the development of the ArchLIGHT Summit, which will broaden offerings to include non-residential brands in addition to those already present that straddle residential and commercial markets.
Current sponsors for ArchLIGHT Summit include:
Happy Hour Sponsor: AAILA (American Association of Independent Lighting Agents)
Relaxation Station Sponsor: Sonneman – A Way of Light
Show App Sponsor: Casambi
Gold Sponsor: Tivoli
Founding Agency Partners: Hossley Lighting and Power Solutions; and NexGen Lighting Solutions
Contributing Sponsors: Acrosentec and LTF Technology
ArchLIGHT Summit will be co-located with Dallas Design Week, providing additional CEU and networking opportunities for attendees of both events. Dallas Market Center is the largest and most active design center in the country, with more than 1.5 million square feet of home décor showrooms in three buildings.
Additional events overlapping with ArchLIGHT Summit on the Dallas Market Center campus that week include the NAILD Convention for the National Association of Innovative Lighting Distributors; WestEdge Design Fair, Artexpo Dallas and the Total Home & Gift Market.
Association partners include the American Lighting Association, Lighting Controls Association, NAILD, National Lighting Bureau, North American Coalition of Lighting Industry Queers, and national and local chapters of Women in Lighting + Design.
Media Partners include Arc, ARCHITECT, Architectural Products, Architectural SSL, Building Design + Construction, Commercial Construction & Renovation, Darc, Designing Lighting, Edison Report, Energy Watch News, Furniture Lighting & Décor, the Get a Grip on Lighting podcast, Inside.Lighting, LEDs Magazine, Light Directory, The Lighting Exchange, Lightsearch.com, and McMorrow Reports.
For more information, visit www.ArchLIGHTSummit.com and follow ArchLIGHT Summit on Facebook,Twitter, Instagram and LinkedIn for the latest developments and information about when 2022 attendee registration will open.
For information on Dallas Market Center, visit their website. In addition to hosting ArchLIGHT Summit, Dallas Market Center hosts Lightovation, the largest residential lighting show in North America. The next edition will take place January 10-13, 2023. Keep up-to-date on information about that event by following the Lightovation Facebook page and joining the Lightovation – Lighting Industry Discussion Group.