DEIR in Lighting Working Group is Underway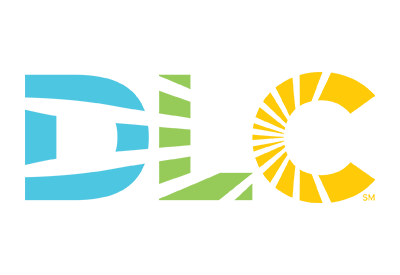 March 2, 2022
"Lighting serves everyone. It is ubiquitous, serving the practical needs of people living and working everywhere – from schools, day care centers, and hospitals to high-risk office buildings, banks and retail spaces," DLC Executive Director and CEO Christina Halfpenny wrote in a 2020 LEDs Magazine column. "Imagine if the lighting industry looked as diverse as the people who use its products."
Two years on, the industry continues to imagine what true diversity, equity, inclusion, and respect within its ranks would look like. Increasingly, however, visions and ideas are progressing to actions, policies, and partnerships with pledges of tangible results and meaningful, sustainable change.
The DLC's Associate Director of Operations, Bernadette Boudreaux, is pioneering an effort focusing on diversity, equity, inclusion, and respect (DEIR) in lighting by convening a working group which is co-led by the US Department of Energy (DOE). Bernadette is a graduate of Howard University, an HBCU, and an African American woman who recognizes the need for more diversity in the lighting industry.
Meeting twice in virtual roundtables, the DEIR in Lighting group featured broad representation and viewpoints – from federal agencies and academia to lighting manufacturers, design firms, non-profits, and research institutions.
Black History Month presents a compelling opportunity to shine a spotlight on this group's important mission, which the DLC will continue to prioritize throughout 2022 and beyond.
Highlighting efforts already underway to improve DEIR in the lighting industry, the group is amassing insights that will eventually form the basis of a best practices resource to guide future work. In the weeks ahead, the working group will be forming three sub-groups aimed at specific needs and actions:
Pipeline – focusing on resources for career fairs, campus outreach, and entry level opportunities such as internships, mentorship, and student competitions;
Education – focusing on curricula and Minority Serving Institution (MSI) opportunities, contests, and grants; and
Lighting Practice – focusing on materials related to best practices for the lighting community and market participants, and analysis.
So far, roundtable discussions have emphasized the need to introduce lighting as a career path for demographic groups currently underrepresented in the industry, and strategies in which to do so. Some mechanisms for this include increasing lighting related coursework at historically black colleges and universities (HBCU), MSI (Minority Serving Institutions) and tribal colleges, and expanding opportunities for internships, mentorships, and research funding for MSI, HBCU and tribal colleges students.
Bernadette Boudreaux led the group's December 2021 meeting and spoke about creating a better network of and for underrepresented students and academia through an MSI Lighting Incubator. Among other things, the incubator would educate MSIs on opportunities available through the DOE and its partners and diversify the professional pipeline of job candidates to support a more diverse and inclusive future for the lighting industry.
In addition, the DEIR in Lighting group's agenda has included discussion of established and emerging programs, such as:
A DOE Building Technologies Office and National Renewable Energy Laboratory partnership offering master's and doctoral level fellowships in engineering and science to increase participation of underrepresented groups;
An Inclusive Engineering Consortium that serves as a model for multi-university collaboration aimed at increasing numbers of minority engineering graduates;
An MSI STEM Research & Development Consortium that is already serving as a solutions provider, research development partner, and strategic asset to over 60 MSIs, industry and government partners; and
A Pacific Northwest National Laboratory Pilot Pipeline Project with Tennessee State University.
In addition, roundtable discussions have centered on:
A need for more funding dedicated to research and education at MSIs to make them more competitive, along with more opportunities for MSIs to collaborate with DOE labs and place undergraduates and graduate students in DOE fellowships and internships;
The importance of in-house diversity, equity and inclusion committees and programs within lighting firms; and
The value of public speaking opportunities and published articles that raise awareness about overlighting as an environmental justice issue and how lighting professionals can adjust business practices to overcome lighting inequalities.
According to Bernadette, "collaboration is the key to making more impact in DEIR in our industry. There is power in numbers and we have great resources and people in this industry that can impact change."
Those interested in more information can join the working group or watch for updates on the DEIR in Lighting LinkedIn Group page or contact Bernadette Boudreaux for more information on the efforts.