The DLC's Upcoming New App Portal: What You Need to Know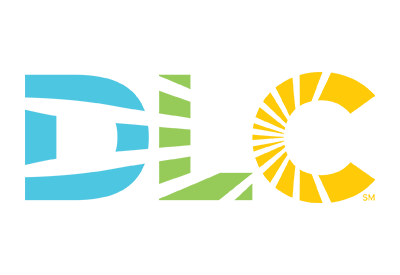 January 21, 2022
On Monday, January 31, the DLC will launch a new SSL and Hort application portal that will replace the existing portal at ams.designlights.org. The new portal will be integrated with the main DLC website, accessible through the myDLC dashboard, and is designed to streamline and simplify the application review process.
On January 31, all new SSL and horticultural lighting applications will be processed through the new application portal. Networked lighting controls applications will continue to be processed at ams.designlights.org at this time. Any existing SSL and Hort applications that have been submitted by close of business on January 31 will also be completed through the old portal at ams.designlights.org.
The application process itself for SSL and Hort products will not significantly change with the launch of the new portal. Submitters will still upload product data and supporting documentation for each application. However, the new portal contains online questions that support the uploaded documentation, and is more self-explanatory to help guide submitters through the application process.
The new application dashboard is also designed so that important application data is available at your fingertips. Submitters will be able to access and sort applications by date, type, and status, favorite applications for easy access, view outstanding invoices, and see any application messages that need addressing, all from the application dashboard.
What you need to know as a submitter:
All new SSL and Hort applications must be submitted through the new application portal beginning on January 31, 2022.
There will be no change for NLC applications on January 31. NLC submitters should continue to submit applications through the existing portal at ams.designlights.org and use the NLC Excel application form for application submission.
Submitters will have 110 days after January 31 to download and save their application data from the old application portal. Existing application data (including completed applications) will not be transferred to the new portal. Submitters will receive multiple reminder emails leading up to this 110 day deadline.
After January 31, any previously submitted applications under review on the old portal will complete their review through the old portal at ams.designlights.org. These applications must be completed within 90 days after January 31, or they will need to be resubmitted through the new portal. If you have started an application in the old portal but have not yet submitted it by January 31, it will need to be resubmitted through the new application portal.
The DLC will hold a live webinar on Monday, January 24 at 1:00pm ET to explain how the new application portal will work for SSL and Hort applications. If you cannot attend the webinar, the recording will be posted on the DLC website. The DLC will also repeat this webinar in Mandarin on Tuesday, February 8 at 9:00pm ET.
Go HERE to register for the English Webinar: Jan 24, 2022 at 1:00pm ET
Go HERE to register for the Mandarin Webinar: Feb 8, 2022 at 9:00pm ET
The DLC is pleased to be able to offer an improved application processing experience for submitters. They are committed to continuous improvement, and feedback is appreciated during this transition process. If you have any questions about the transition to the new application portal on January 31, please reach to info@designlights.org.