Emily Carr University's Creative Lighting Project with E.B Horseman and Mac's II Agencies
May 26, 2023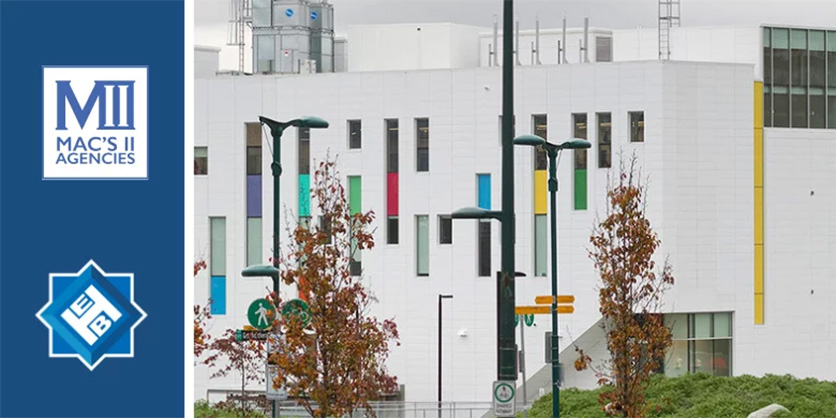 In partnership with Mac's II Agencies, WSP, and Houle Electric, our company served as the distributor of products for Emily Carr University's (ECU) indoor and outdoor lighting project. ECU, a globally renowned institution in the fields of art, media, and design, commenced construction on a cutting-edge campus in Vancouver in 2015. By the summer of 2017, the campus, affectionately referred to as the Great Northern Way Campus opened its doors and has since catered to the needs of more than 2,000 undergraduate and graduate students. Given Emily Carr University's status as Canada's premier research-focused university in the creative domain, it was crucial for the lighting solutions used indoors and outdoors to meet stringent criteria.
Our E.B. Horsman & Son team collaborated closely with all parties, including Mac's II Agencies lighting division, WSP, and Houle Electric, to achieve the desired lighting experience. The objective was to employ visually captivating modern fixtures that offer a high Color Rendering Index (CRI) and a thoughtful approach to light direction. Cooper Lighting Solutions, Contech Lighting, Finelite, and Visa Lighting were also selected for their exceptional quality and finishes, with Cooper Lighting Solutions' Invue ARB Arbor Post Tops standing out as an exemplary choice. These fixtures not only provide precise illumination for the building's exterior but also incorporate an organic design that delivers a striking visual impact.
Emily Carr Project Collaborators And Achievements
Houle Electric, the design-assist partner for the Gold LEED-certified campus, received the Vancouver Regional Construction Association (VCRA) Silver Award of Excellence in 2018. Moreover, WSP, a recipient of the IESBC (Illuminating Engineering Society of British Columbia) 2018 Vision Awards. Additionally, they earned an Award of Merit for their contribution to the project.
E.B. Horsman & Son is a well-established electrical distributor in Canada. We specialize in providing electrical products, solutions, and services to various industries, including industrial, commercial, residential, and institutional sectors. Our extensive product offerings include a wide range of electrical products, including lighting fixtures, wiring devices, automation and control systems, electrical distribution equipment, motors, and power generation equipment. We are partnered with leading manufacturers in the industry to ensure the availability of high-quality products for our customers. In addition, E.B. Horsman & Son provides value-added services such as project management, technical support, panel modification, lighting, datacom, automation, industrial control, and motion solutions.
Throughout the campus, inside and outside, thoughtful lighting solutions have been seamlessly integrated to enhance and foster creativity across the entire Emily Carr University campus.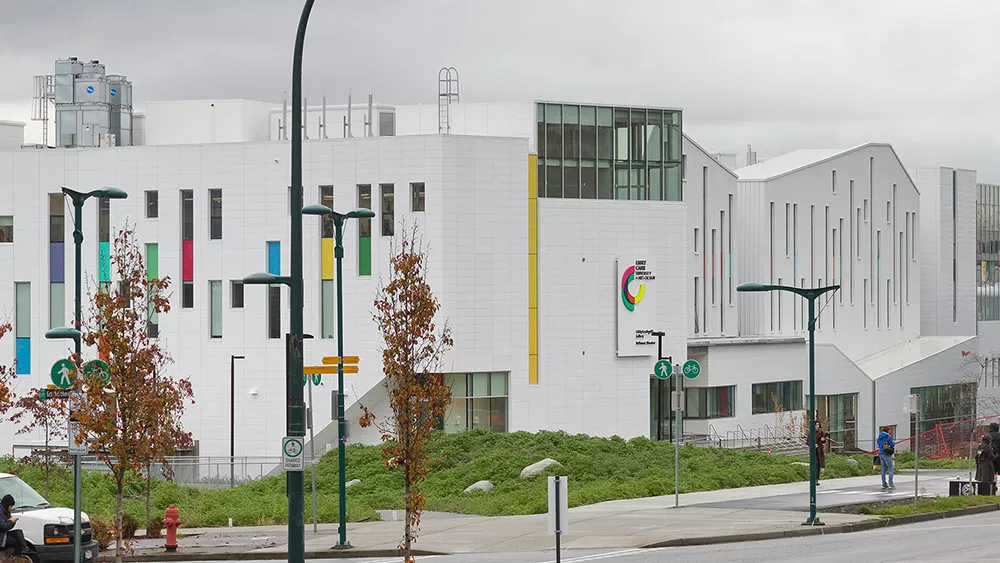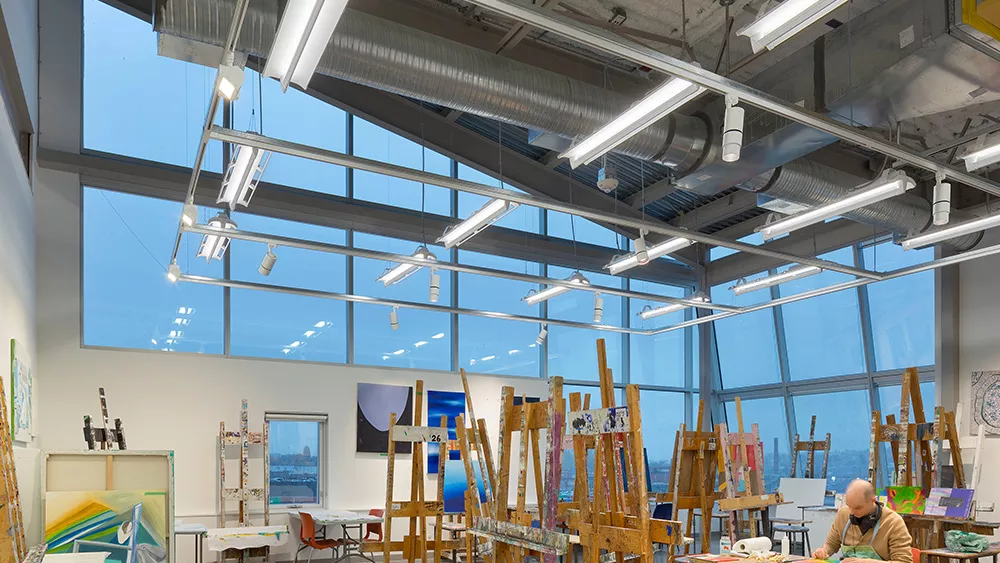 Lighting Expertise
From complete lighting design to selecting individual light fixtures, our lighting specialists know how lamps, ballasts, fixtures and lighting controls can help you achieve your lighting goals. With the right lighting, you can reduce power costs; and improve worker efficiency and lighting levels while maintaining aesthetically pleasing design.
If you need to meet local codes (ASHREA 90.1-2010) or simply want to reduce power consumption to save money, our team can audit your existing lighting components and recommend appropriate upgrades.
Work with our in-house lighting specialists to choose the right products, or shop online via our e-commerce platform for quick purchase. Our extensive inventory and our supplier quick-ship programs will ensure that you get the right lighting products on time.
More information available here