LMPG Files Preliminary Prospectus for Initial Public Offering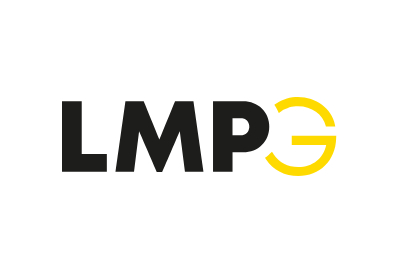 June 9, 2021
LMPG has filed a preliminary base PREP prospectus with the securities regulatory authorities in each of the provinces and territories of Canada in connection with the proposed initial public offering and secondary offering of its subordinate voting shares (the "Offering"). The size of the Offering is expected to be $300 million (excluding any over-allotment option), consisting of a $125 million treasury offering and a $175 million secondary offering by certain shareholders of the Company. The number of the Company's subordinate voting shares to be sold under the Offering and the price per share have not yet been determined.
In addition to the Offering, the Company and Power Energy Corporation, a subsidiary of Power Sustainable Capital Inc., have entered into private placement agreements with each of Investissement Québec, British Columbia Investment Management Corporation and Fonds de solidarité FTQ (collectively, the "Private Placement Investors") pursuant to which a Private Placement Investor has agreed to purchase, on a private placement basis, subordinate voting shares issued by the Company at the Offering price for aggregate gross proceeds to the Company of $25 million and the Private Placement Investors have agreed to purchase, on a private placement basis, subordinate voting shares sold by Power Energy Corporation at the Offering price for aggregate gross proceeds to Power Energy Corporation of $225 million (the "Concurrent Private Placement"). The Private Placement Investors' obligations under the Concurrent Private Placement are subject to certain closing conditions, including the concurrent closing of the Offering.
The Offering is led by RBC Dominion Securities Inc. and Scotiabank, as joint active bookrunners, and National Bank Financial Inc., as joint bookrunner, together with a syndicate comprised of Canaccord Genuity Corp., BMO Nesbitt Burns Inc., Desjardins Securities Inc. and TD Securities Inc.
The preliminary prospectus contains important information about the Offering and is still subject to completion or amendment. The preliminary prospectus is available on SEDAR at www.sedar.com. There will not be any sale or any acceptance of an offer to buy the subordinate voting shares until a receipt for the final prospectus has been issued.
No securities regulatory authority has either approved or disapproved the contents of this press release. This press release does not constitute an offer to sell or a solicitation of an offer to buy any securities of the Company in any jurisdiction in which such offer, solicitation or sale would be unlawful. These securities have not been and will not be registered under the United States Securities Act of 1933, as amended (the "U.S. Securities Act") or any U.S. state securities law and may not be offered or sold in the United States except in compliance with the registration requirements of the U.S. Securities Act and applicable U.S. state securities laws or pursuant to an exemption therefrom.