Architects of Our own Destiny: The New Normal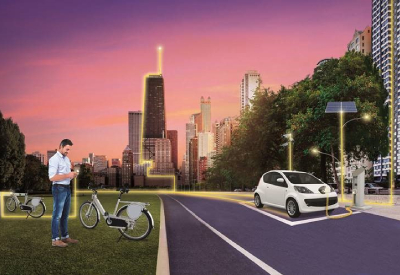 Feb 8, 2021
What to do when a global crisis causes sales to plummet? Hope, wait, ruminate? Make a virtue of necessity, take anticyclical steps – slogans are two a penny nowadays. In many cases, however, the appropriate follow-up actions are not mentioned.
Yes, of course, the challenges are enormous. But sitting back and adopting a wait-and-see approach is certainly not the way forward. On the contrary. Excessive restraint can easily destroy what has been built up over the preceding years and decades. And this applies to international hubs for individual industries, too. An old but still apposite trade-fair adage says that you can either spend half a year flying around the world searching for new products and contacts or visit a leading international trade fair.
For professionals in the building-technology-services field – especially when it comes to current-carrying equipment – this means Light + Building, the world's leading trade fair for the sector, which will be held again in 2022. Naturally, certain aspects can also be experienced digitally. But not the personal aspects. After all, we humans are extremely inquisitive beings and employ all our senses in the pursuit of innovations. And it does one good to find them before anyone else. Of course, we also like to judge the quality of what we find with all our senses, e.g., the surface texture, weight, material properties, efficiency, user interface, etc., something that is only possible at a physical event.
To this must be added what is, perhaps, the most important aspect: the vibrations. No, not those coming from the product. But from our interlocutor. Honestly, how often have you taken the wrong course of action because the email, text, telephone call or video chat could not convey what was actually intended? Even in 3D or with the aid of virtual reality, it is not possible to reflect all that (and more). When we meet in person, our sensory abilities go far beyond the digital spectrum.
Despite all this, there are exceptions and Light + Building is now placing a greater emphasis than ever before on connectivity in the digital sphere. Naturally, this also includes the international search engine for the field of lighting and building technology: the Light + Building Contactor, an independent gateway open 24/7 offering access to the international 'who's who' of the sector. This platform is used not only by export-oriented start-ups and small to medium-sized companies but also by multi-national corporations, which employ videos, photos and detailed information to present both bestsellers and innovations, as well as provide direct links to manufacturers and contact persons. In other words, 'Contactor' is the digital twin of the Light + Building trade fair.
Strategy is always the second step. The first is analysis. Just like at the doctor's where anamnesis and diagnosis is followed by therapy. In a nutshell, knowledge about the driving forces of the sector is fundamental. Accordingly, Light + Building cooperates with the German Electrical and Electronic Engineering Industry (ZVEI) and the German Central Association of Electrical and Information Technology Contractors (ZVEH) to prepare Top Themes. They, too, are part of the digital event package and rate both current and future challenges and opportunities.