Smart Commercial Lighting Market Expected to Grow at a CAGR of 20.8% from 2016 to 2022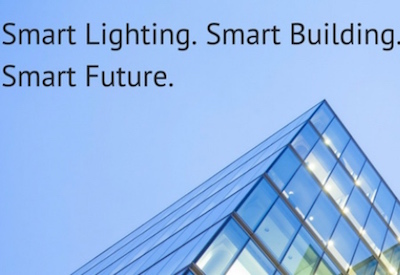 October 3, 2018
The multibillion dollar smart commercial lighting market started witnessing growth from the beginning of the current decade, supported by energy saving lighting solutions, government support and growing demand for the IOT based solutions. Despite this, certain factors such as high cost, cyber threats and lack of awareness may still affect the growth of the smart commercial lighting market.
A report produced by HTF Market Intelligence estimates the smart commercial lighting market wull grow at a CAGR of 20.8% during the forecasted period from 2016 to 2022.
A demand for tsmart energy infrastructure and green buildings is helping the commercial smart lighting market to expand in the Americas and Europe. Wireless technologies and smart network components such as sensors are supporting the growth of this market. These network components help in secure and reliable transfer of data between the connected devices. A few of the smart lighting lamps available today include Bluetooth enabled compact fluorescent lamps (CFL),Wi-Fi enabled LEDs, and ZigBee enabled lighting systems. Key vendors include Philips Lighting, GE lighting, Acuity Brands Inc. and Google Inc. The report also talks about companies to watch for such as Smart Lighting Engineering (SLE), LED Roadways Lighting Ltd. (LRL), LIFX, Digital Lumens, and Enlighted Inc.
Find out more: https://www.htfmarketreport.com/reports/164851-smart-commercial-lighting-technologies-1.