2 Agencies Now Represent Beghelli in Quebec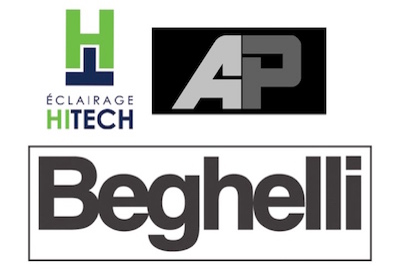 September 10, 2018
For over 25 years, Agence Pasquarelli has specialized in lighting and electrical products in the commercial, industrial and residential markets. Agence Pasquarelli remains an instrumental part of the Beghelli team continuing to strengthen and grow their relationships with our distributor and contractor partners.
Agence Pasquarelli will be responsible for all distribution pricing.
Founded in 1989, Éclairage Hi-Tech is a manufacturers' representative dedicated to the conception and supply of complete lighting solutions in the commercial, industrial, urban and institutional markets. As a new addition to the Beghelli team, Éclairage Hi-Tech will concentrate on specifying emergency and Luce lighting products at engineering and architectural firms.
Éclairage Hi-Tech will be responsible for pricing packaged projects.
Working in tandem with Agence Pasquarelli, Éclairage Hi-Tech will ensure that Beghelli is maximizing its representation and servicing the Southern Quebec region to its fullest.